The creamery kitchen by Jenny Linford is full of lovely, traditional dairy recipes, the sort that would've once been passed down from generation to generation – in an era when most people would've been comfortable making butter, maybe a little cheese at home.
Having recently discovered the homely delights of cheese making at home, I was very excited when I heard about this book. Having already made labneh and basic cream cheese at home, some of the recipes were already familiar to me. But I hadn't tackled butter or buttermilk, or realised how gloriously simple they are to make.
Once I'd made buttermilk (and loved the fact that, unlike the stuff I've previously bought from the supermarket, I know that this is made from quality milk from local Jersey cows) I used some in the Buttermilk & Parmesan scone recipe from 'the creamery kitchen'. Even though I chose to use wholemeal flour, the buttermilk made the scones beautifully light. They were delicious, even if my version didn't look quite like the ones in this gorgeous photo by Clare Winfield.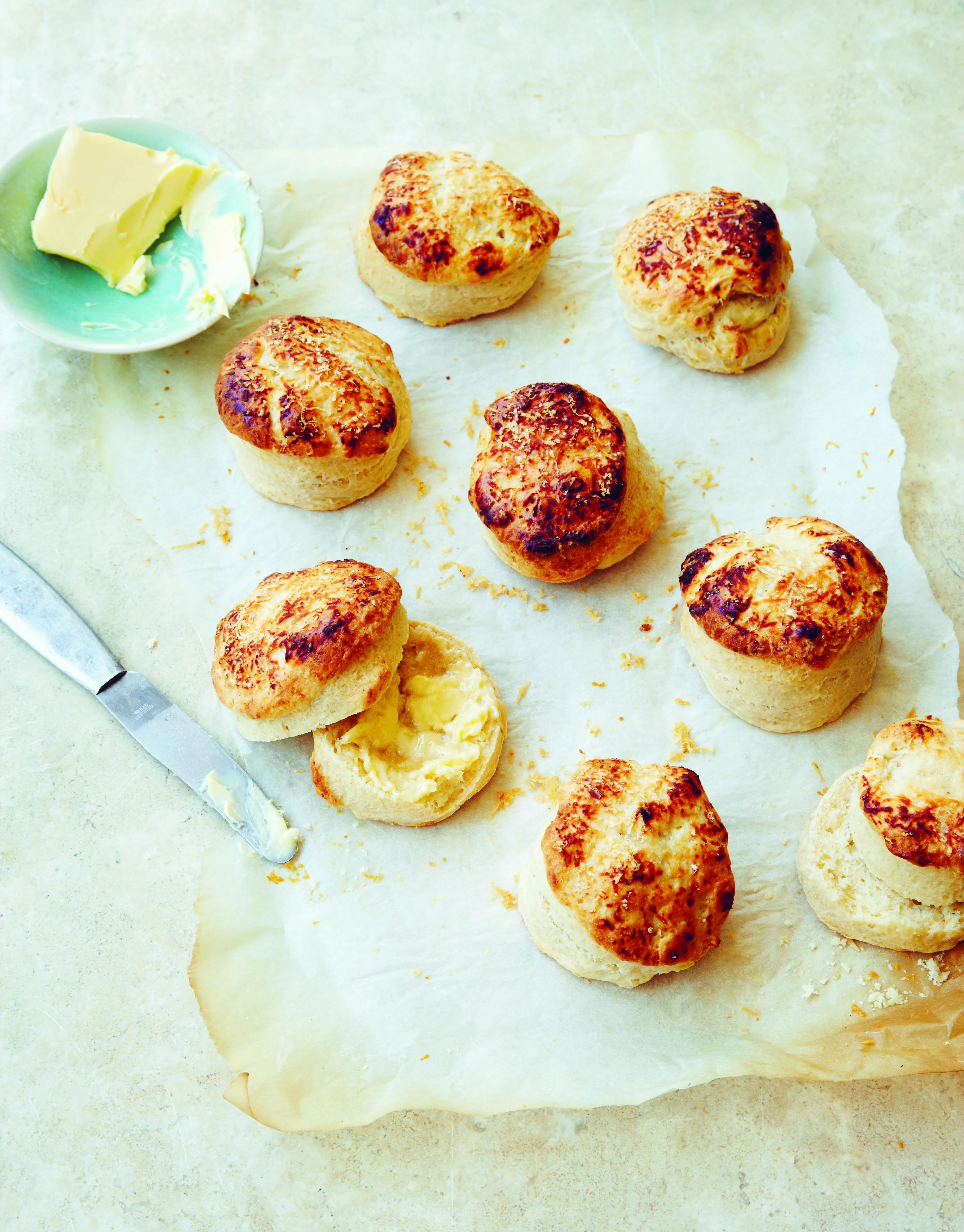 I also used some buttermilk instead of sour cream (next on my list to try) in the wonderful Polish apple pancake recipe from Ren Behan here. Buttermilk fried chicken is next on my list for the last of the buttermilk.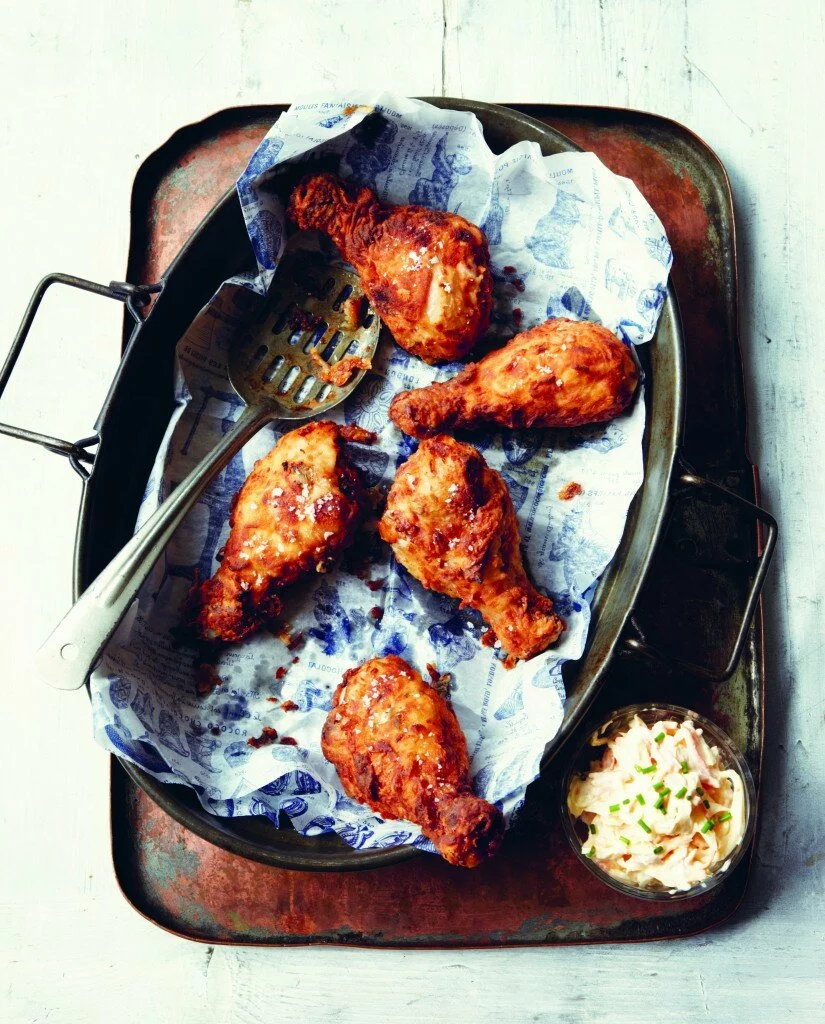 There are lots of similarly simple dairy ideas but plenty of unusual recipe ideas too so I think this is an inspiring book for home cooks of all levels. Jenny Linford reassuringly guides us through the processes – from setting up a creamery to making your own butter, cream cheese and mascarpone, there are lots of tips and snippets of advice; the sort that in another era would've been shared over a pot of tea with your sister or mother.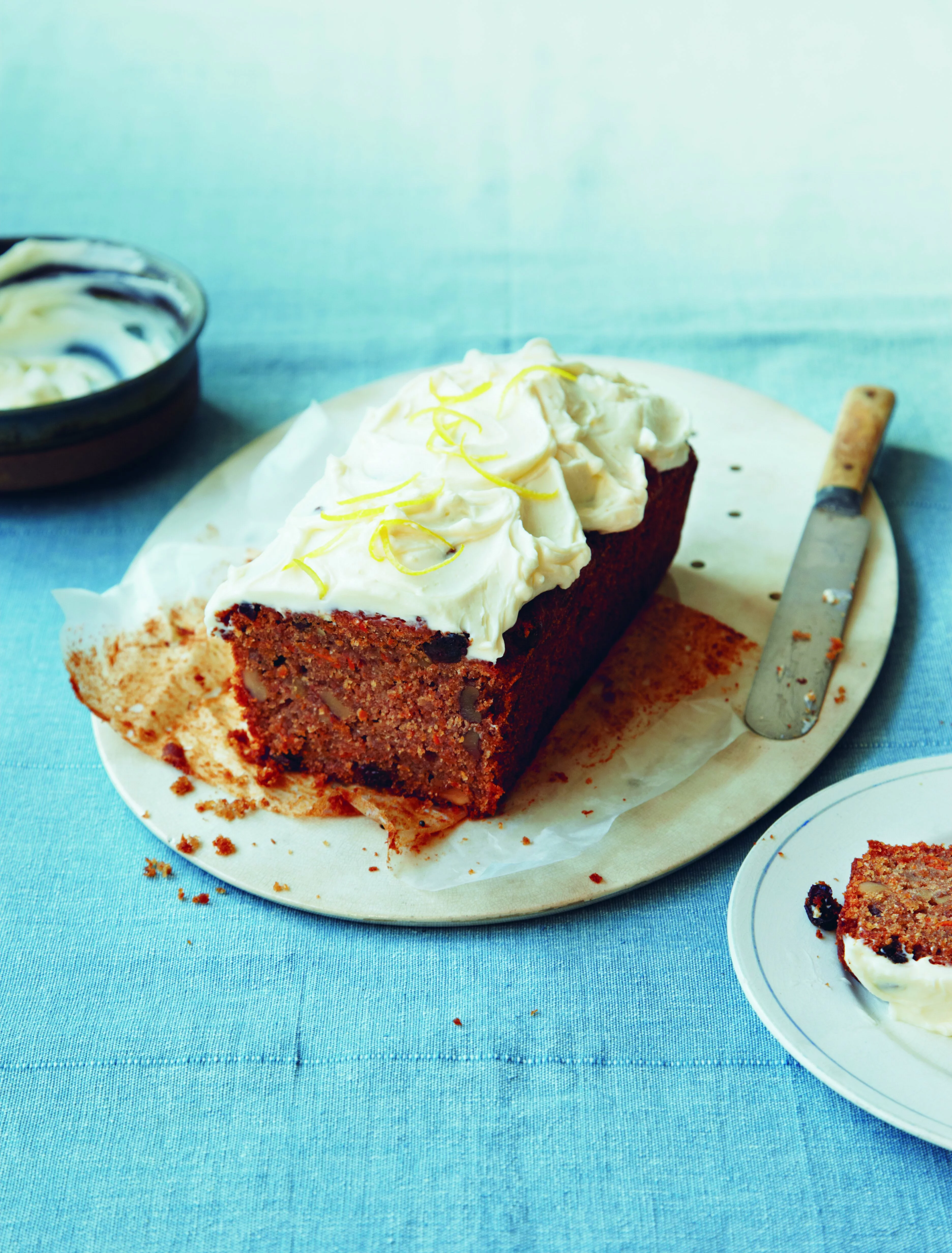 Just as Jenny Linford's style is very approachable, Clare Winfield's photographs have a beautiful simplicity, displaying just how enticing a jar of buttermilk in a jar covered with muslin or a creamy bowl of home-made yoghurt can be. We're reminded that you need very little equipment for most dairy-making; armed with a heavy-based pan, some fine-meshed cheesecloth, a good kitchen thermometer, sharp knife and a slotted spoon, you could tackle most of the recipes in this book.
Yet recipes such as Saffron and Cardamon Labneh with Mango, Fried Buttermilk Chicken and Serbian Burek show how important dairy making is to so many different cultures. Once you've made yoghurt or cream cheese, there are some wonderful ideas for using them in dishes inspired by cuisines around the world.
Having previously made ricotta traditionally by re-heating whey, I tried Jenny's simpler version which involves curdling whole milk with white wine vinegar – I loved the ease of this method. The book doesn't move beyond soft cheeses, but as I'm in no hurry to be tempted into making a stinky blue cheese or an aged pecorino this was quite a relief. I know how easily led/hopelessly optimistic I am when it comes to food, so a beautiful picture of mature stilton would've had me reaching for the rennet quicker than you can say listeria.
You could use 'the creamery kitchen' purely for its instructions to easily make butter, buttermilk, yoghurt and maybe a little cream cheese and if you have access to good, un-homogenized milk, it'll be very rewarding. Jenny shows how basic dairy products can also be used as stepping stones for making delicious and useful concoctions such as labneh and mascarpone. For those like me who can't resist going one step further there are suggestions for how to cook with these versatile dairy products. Ranging from the sweetly tempting (Fig & Honey Ricotta Cheesecake, Rhubarb & Mascarpone Tart) to the savoury (Spinach & Cheese Burek and Lamb Skewers with Za'atar Labneh) these are recipes that definitely encourage experimenting.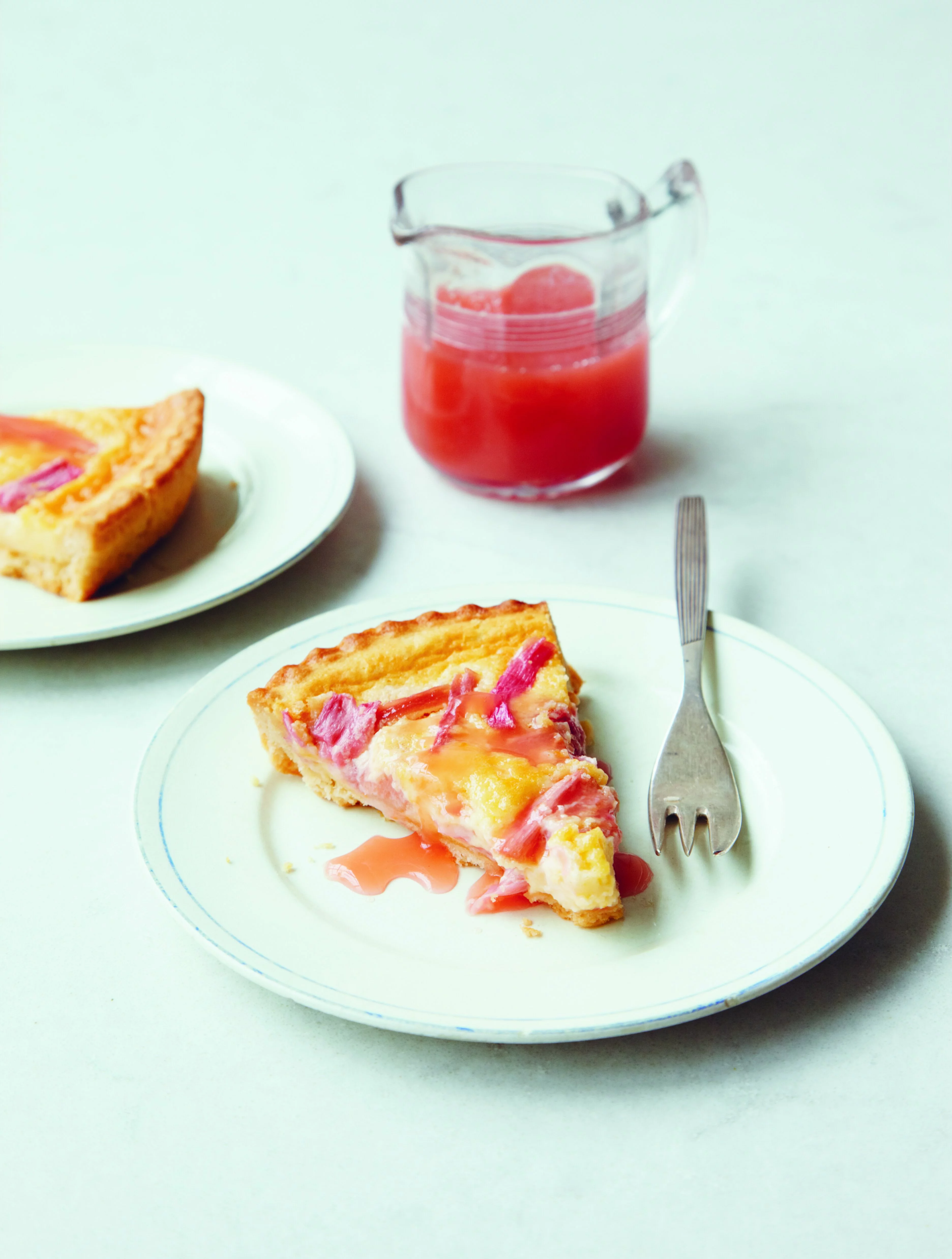 Totally agree with Jenny that:
"Given that all dairy foods have one ingredient – milk- as their starting point, the range of textures and subtly varying flavours within them is remarkable…"
The creamery kitchen by Jenny Lindford. Photography by Clare Winfield. Published by Ryland Peters & Small Feb 2014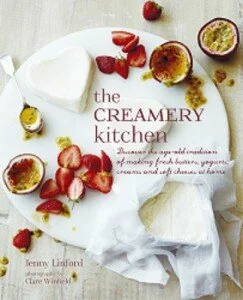 Reader offer: The Creamery Kitchen will be 16.99 by telephoning Macmillan Direct on 01256 302 699 and quoting the reference GLR 9MQ.
I received a review copy of 'the creamery kitchen' but wasn't paid for this review: all opinions are my own. All photos in this post are by Clare Winfield and taken from 'the creamery kitchen'.