Perfumed sweet peas and purple teepee beans were one of the first seeds I planted on the windowsill this year. Both were sown in old loo roll tubes (I managed to save a few for myself despite Ruby's plans to make a 30 legged spider) and germinated quickly in the warmth of our kitchen. Now they're growing quickly in my Gabriel Ash coldframe.
I used some saved seed from last year for sweet peas but have also tried 'Perfume Delight' from Higgledy Garden. I think I was unable to resist the claim that:"'Perfume Delight' will knock you off your perch and it has more flounce than a Barbara Cartland convention."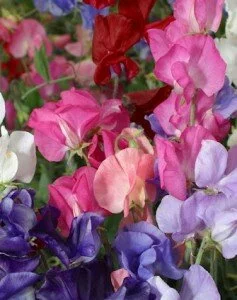 My purple bean seeds are 'Purple Teepee' from Otter Farm; not, as you might expect from the name, tall enough to require a wigwam but a lovely purple podded dwarf variety of French bean. I love the look of purple beans as they grow and as they turn green when cooked, Ruby refers to them as 'magic beans.' Magic to me too as they convince my 5 year old that greens (or purples?) are exciting.
It's tempting to keep my seedlings too long on the kitchen windowsill, wallowing in the warmth that radiates from our woodburner. But I know from experience that they end up leggy and weak and, soon after germinating, I whisk them out to my coldframe. Now that it's warmer I sow lots of seeds straight into trays in the cold frame too.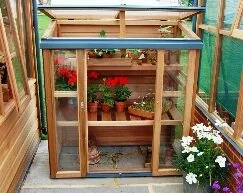 Our Gabriel Ash coldframe is an upright version like the one above (this isn't ours, which is definitely not quite this immaculate!), almost like a small lean-to greenhouse. Every time I pop out to water my seedlings it's a reminder of how lucky we are to live here. Several years ago we lived in a house with a tiny garden and craved the sort of outside space we now have. Already keen to grow lots of food, I had plenty of pots of herbs outside the back door and an allotment to grow vegetables and flowers. Ruby was then a very active toddler who loved to roam as freely as we did, so we were so pleased when we thought (after ages of trying) that we'd sold our house. Now we could move to a home with space for veg, herbs, fruit, flowers, pigs and children! We were so disappointed when just before exchange, our house sale fell through.
To cheer ourselves up we bought our Gabriel Ash coldframe, to temporarily sate our Good Life aspirations. It was soon crammed full of salads, chilli and tomato plants, while aubergines and tomatillos jostled for space.
Now we have more space outdoors (partly cleared by pigs last year) the coldframe is still very much a great part of the garden. At the moment it's crammed with seed trays of flowers, shallots that I'm trying to get going in plugs (rather than plant them straight out without roots, only to be immediately picked up by birds), beans, peas, lettuce, parsley and rocket. I'm keen to make newspaper pots, like the lovely garden deli version for brassicas too. The rocket is waiting to germinate in a large, shallow terracotta pot; then I'm planning to pop my little viola plants in the middle and put it within easy reach of my back door. Pretty and edible, hopefully.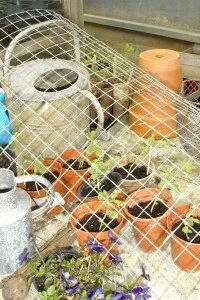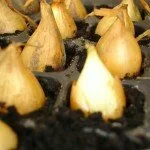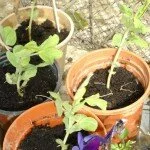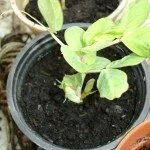 Some of my seeds have a progression from windowsill to coldframe and then onto daytime airings on the old table that stands next to the coldframe. I'll soon risk a few on the table outside at night too, so they're finally hardened off ready to be planted in the ground. I'm hoping the lovely sunshine this week will warm up the soil in readiness for my treasured little plants, but am speeding it up in some areas by covering it with fleece.
Even though I'm hoping to sow lots of seeds straight into the soil soon (patches of nigella sown with carrot beckon) my upright coldframe will still be hard at work. I have a bulging, very messy already, seedbox and lots of ideas for flower and veg combinations in my head. So as fast as seedlings are planted out, I have more that I want to quickly germinate in the warmth of the cold frame. Then in a few months, it will contain less seedlings, but be heaving with tomato plants, cucumbers, chillis, maybe a tomatillo or two. The hinged lid will be permanently open by this time and the shelves rearranged to accomodate the rapidly growing plants. It's always at this time of the year that I have covetous thoughts about greenhouses. I know a secondhand one is more my budget but I can't help but have a sneaky browse of these lovely Gabriel Ash ones: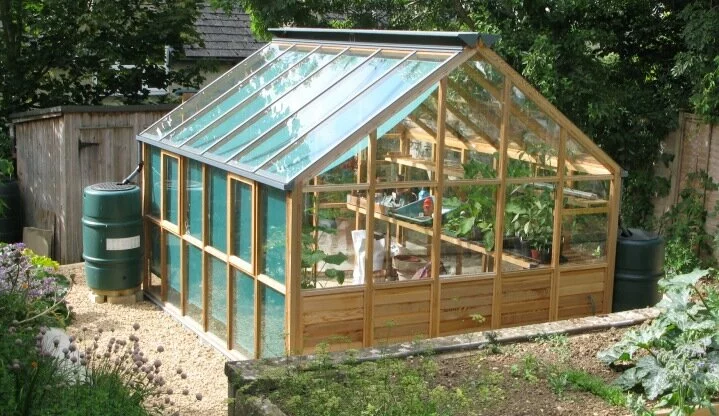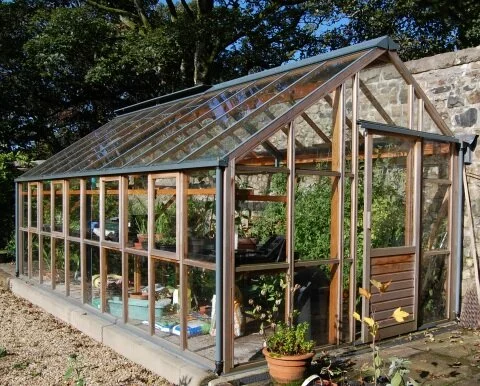 I get carried away thinking of the vines and peaches that would clamber around the walls, sheltered by one of these lovely structures. While I'm saving, the chillis and tomatilloes in the coldframe will have to sate my greenhouse fixation!
This post is sponsored by Gabriel Ash. All opinions are my own: as I happened to already be making full use of one of their coldframes when they approached me, I was delighted to write about their products. You can request a Gabriel Ash brochure here.