I ate the most delicious black lamb curry this week. You know the sort of dish that makes you lie in bed dreaming about it a few days later. Or is that just me?
Indunil Sanchi, chef of The Noel Arms in Chipping Campden, my favourite local place for a curry, explained to me that he adds 100g of black pepper to 1kg of lamb. The lamb is local, delicious and cooked slowly for hours, which tenderises it beautifully but also does something magical with all that pepper. When Indunil, who has been awarded Pub Curry chef of the year for the last 3 years, once told a judge how much pepper he was adding to this dish, the judge thought he'd made a mistake with quantities. Then he tasted it. And obviously enjoyed it as much as I did; it was the winning dish.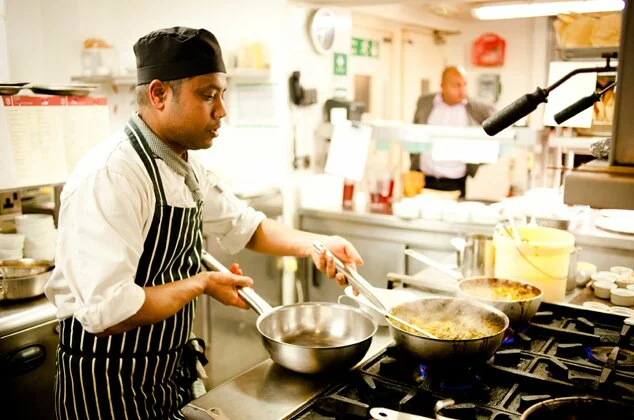 Apparently in Sri Lanka, where Indunil originates, black curry is normally made with vegetables and this is something I'd love to try with my garden gluts. But having settled in the Cotswolds with his family 9 years ago, Indy seems to have really enjoyed experimenting with local ingredients in curries from Burma, Indonesia, Jamaica, Thailand and different regions of India as well as Sri Lanka.
I think this is one of the reasons I'm such a fan of the monthly Thursday night curry nights at the Noel Arms – it's great value for such interesting, unusual curries, they're all properly cooked from scratch and come with wonderful home-made chutney and breads, yet they use great local ingredients too.
Fantastic then that curry is going to play such a tasty part in the Cotswold food festival, Bite 2014. Indunil is teaming up with Ivor Peters, self-styled Urban Rajah and pop-up restaurateur, whose Curry Memoirs I reviewed here. Ivor's Waste Not Want Not Mixed Sabzi is now one of my favourite dishes to use home-grown veggies in and his book is a great read too. It'll transport you to colourful Indian streets where chefs with manicured silver moustaches conjure up earthy meals with notes of musk and bursts of fresh chilli and ginger. You'll be ransacking your cupboards for spices after reading it.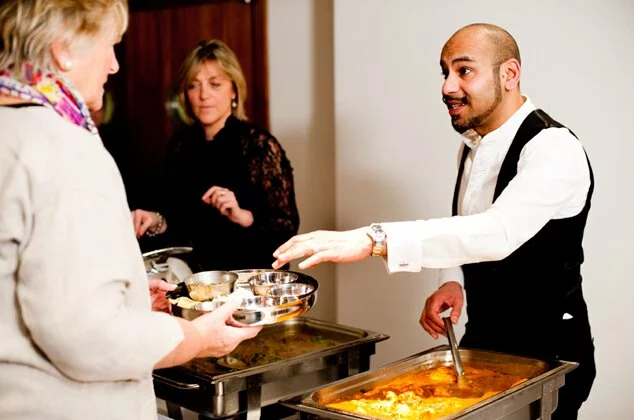 The Urban Rajah has some great ideas for Afternoon tea by way of Pakistan here and I fancy making his Rajah fried chicken with masala popcorn to scoff with a Friday night film one weekend. A master of wordsmithery and a self-confessed dandy, Ivor should be a perfect entertaining partner for Indunil on their Great Indian Food Feast.
A gastronomic adventure, the Great Indian Food Feast celebrates Britain's love for curry but the food will be far removed from the dumbed down versions of imaginatively spiced dishes that so many of us have eaten from takeaways and jars. Dishes will be introduced from various corners of the Indian subcontinent, from family recipes featured in the Urban Rajah's Curry Memoirs and from Indunil's vast recipe collection.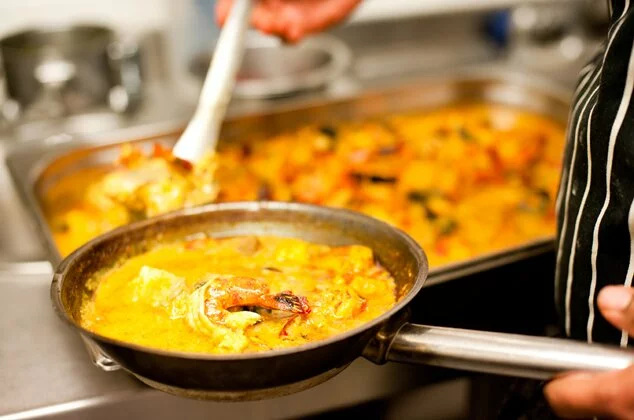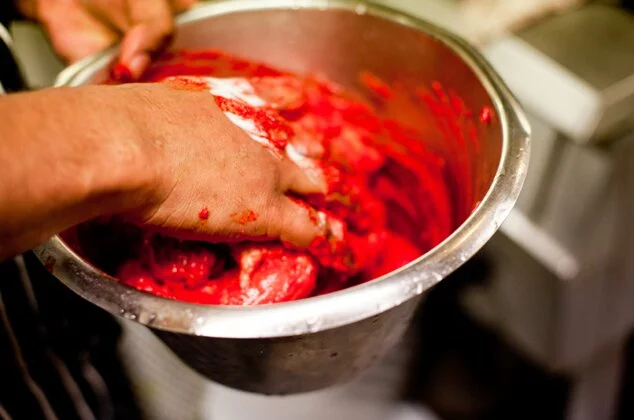 I can't wait to try streetfood dishes and hard to find gourmet recipes from across India, Sri Lanka and Pakistan's regions and am hoping that not only will each dish "transport its diners to an evocative moment shaped over decades and scented by the streets, beaches and countryside of this sprawling diaspora" but there may be a few tips on how to cook them too.
While sharing curries with me in The Noel Arms, Indy promised that the Great Indian Food Feast evenings will definitely be interactive and there'll be opportunities to be hands-on with food preparation, including desserts. And the Urban Rajah will whisk diners through a collection of personal stories, a short history of Indian food, spice pairing and little known quirky facts and curry miscellany.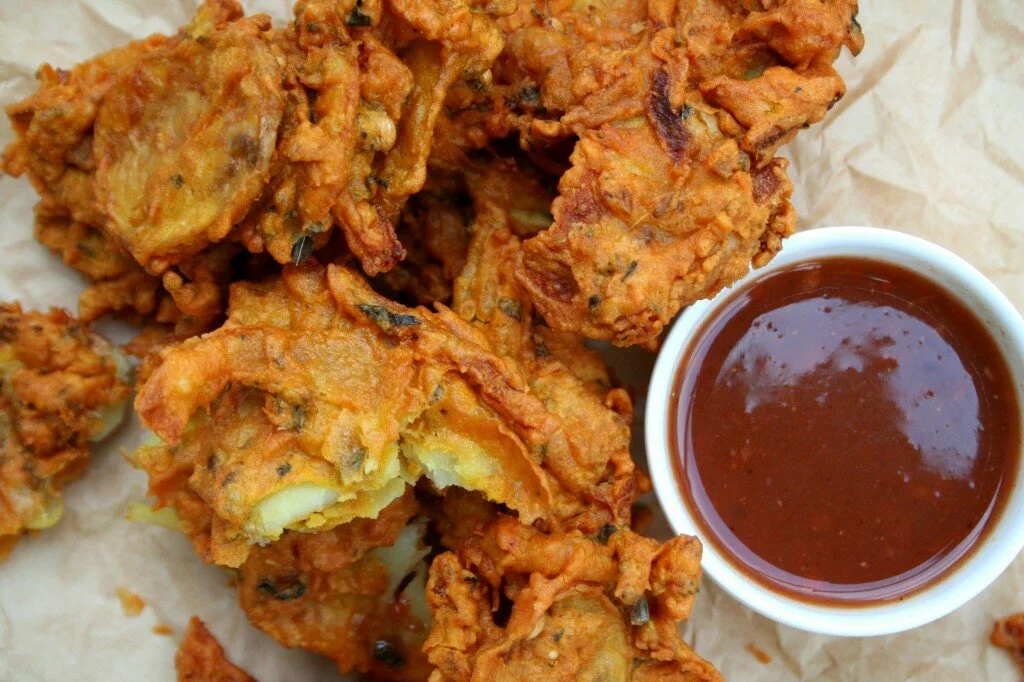 I'm looking forward to the Chipping Campden Great Indian Food Feast in December, but there will be others around the UK (see here). A percentage of each evening's funds will be donated to IID supporting education and healthcare projects for children and helping families living in India's slums and International Justice Mission helping to liberate those trapped in the human trafficking chain.
Ivor and Indy will also be bringing pop-up Indian street food to Chipping Campden as part of the mini-Bite food festivals in October and December; brilliant to think that us spice-hungry Cotswoldians will have some lip tingling, vibrant feasting to look forward to in the winter months!
And if we're bored of stews and roast root veg by February, the main Bite Food festival (which Indy and Ivor will take part in) will include a mushroom foray at Batsford, artisan Cotswold beer safari ending up at the fab Ebrington Arms, cookery school events at Daylesford, a Sophie Grigson masterclass and a peruvian pop-up restaurant at Bledington. I'm hungry just thinking of it all!
(pics in this post are by Ivor Peters aka Urban Rajah).