in my garden….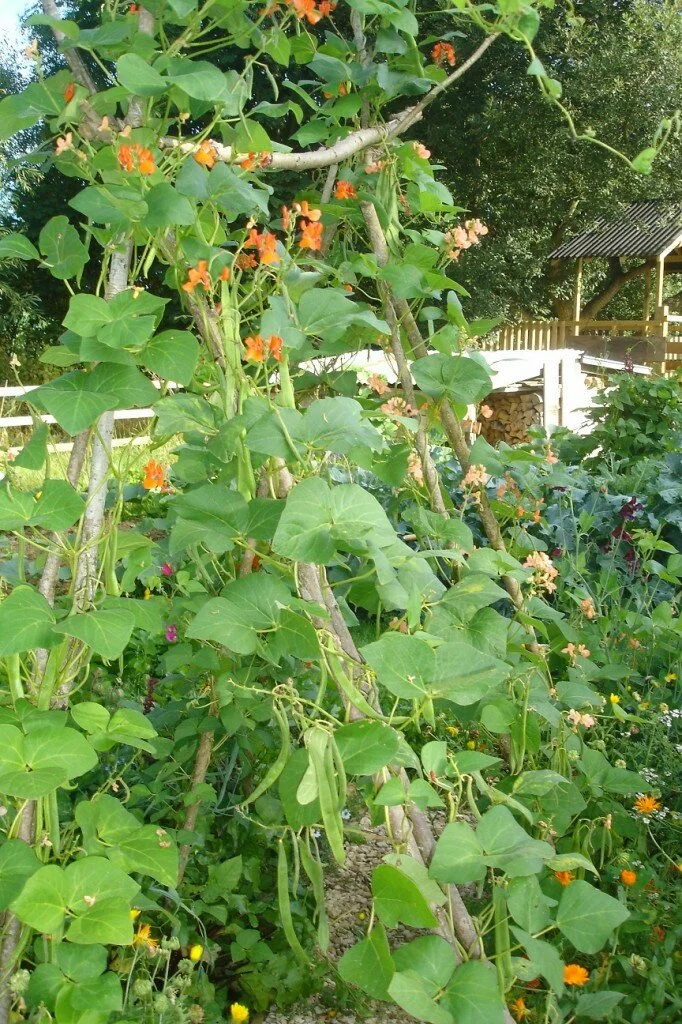 I'm loving the abundant harvests as well as the pretty flowers from my runner beans. They've been added to the equally plentiful courgettes, onions, garlic and tomatoes, cooked slowly in a sort of ratatouille with extra olive oil, basil and parsley added at the end.
In my garden….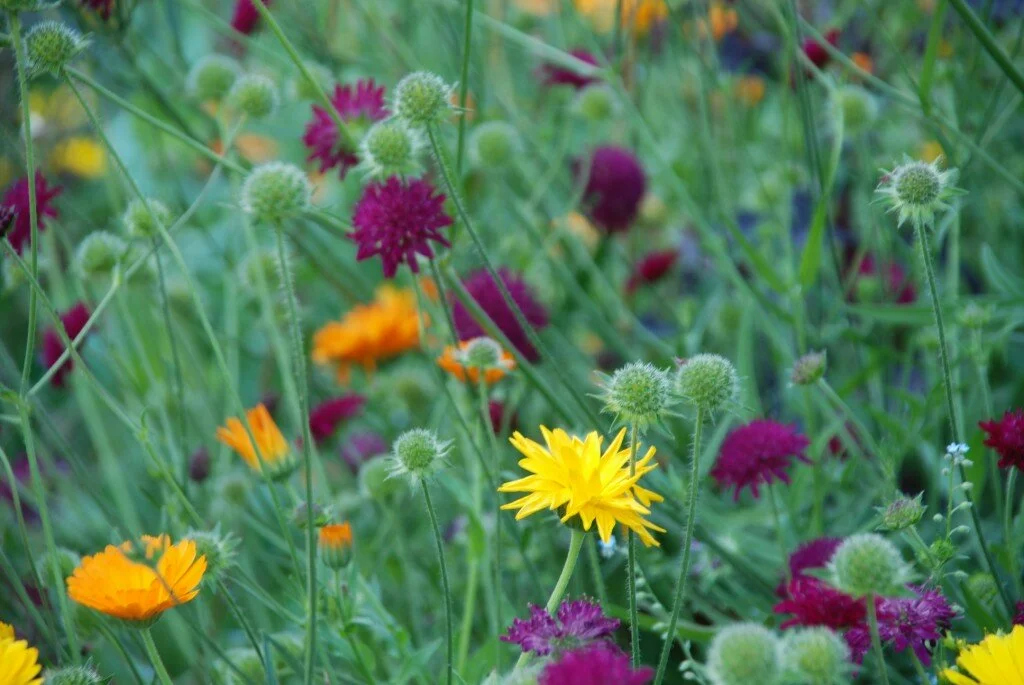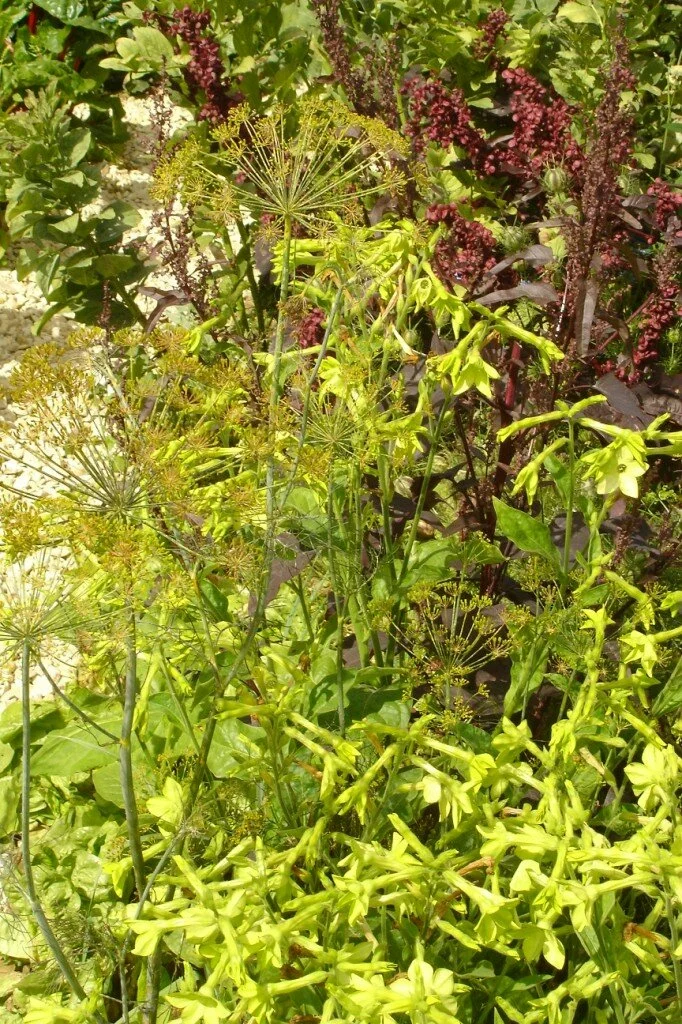 …. along with the increasingly dewy mornings and darker evenings, the colours are getting richer. Purple hues from the ripening figs at the front of the house, the dusty skinned damsons in the hedgerows, verbena and the ubiquitous orache that's rapidly going to seed. Magenta, violets and deep pinks from sweet peas and the last few knautia. It's lovely to still have some fresh lime greens to enjoy in the nicotiana and dill flowers amongst all these bold, late summerv colours.
In my garden….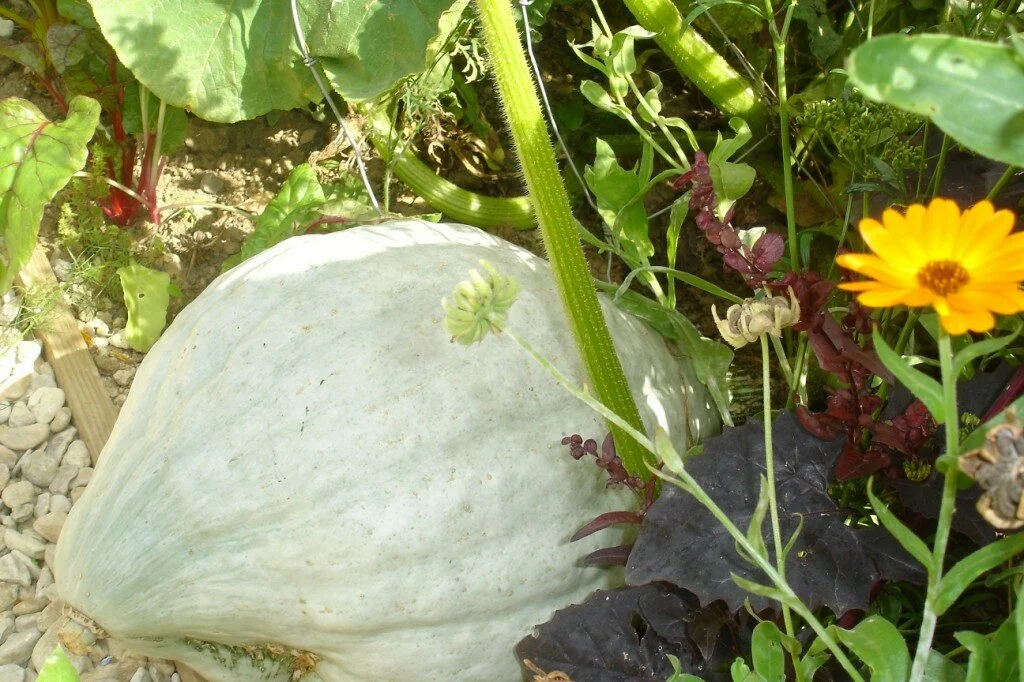 ...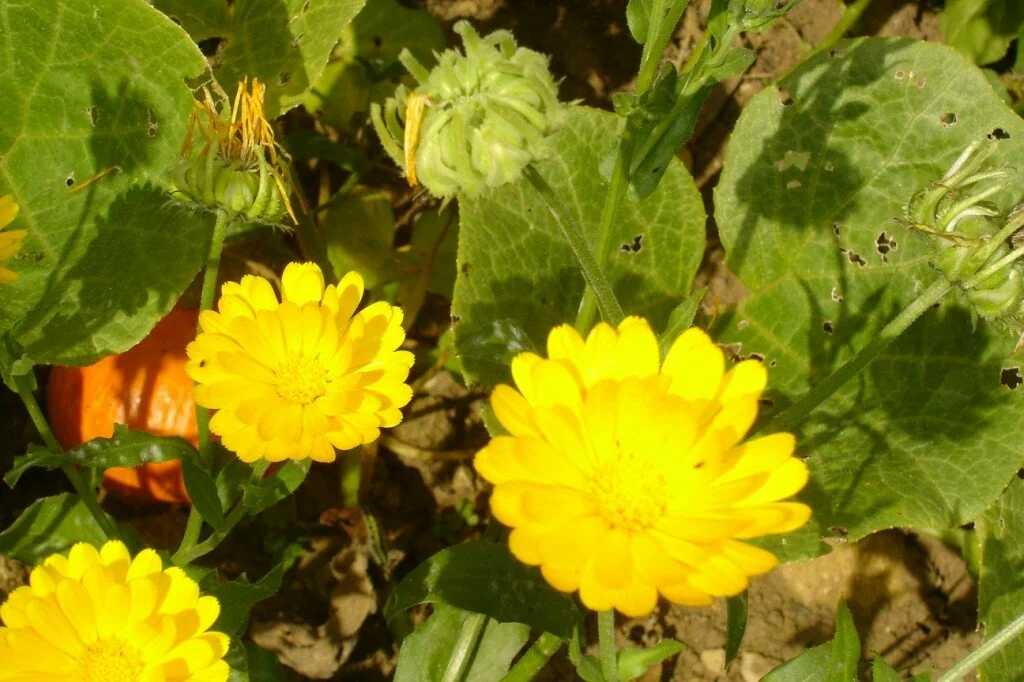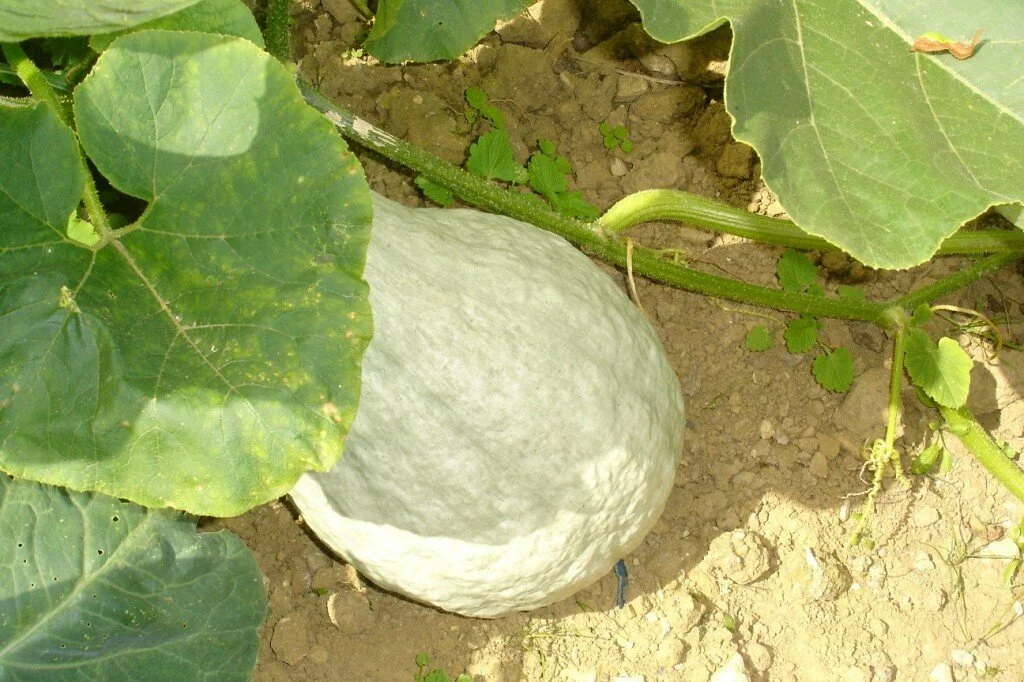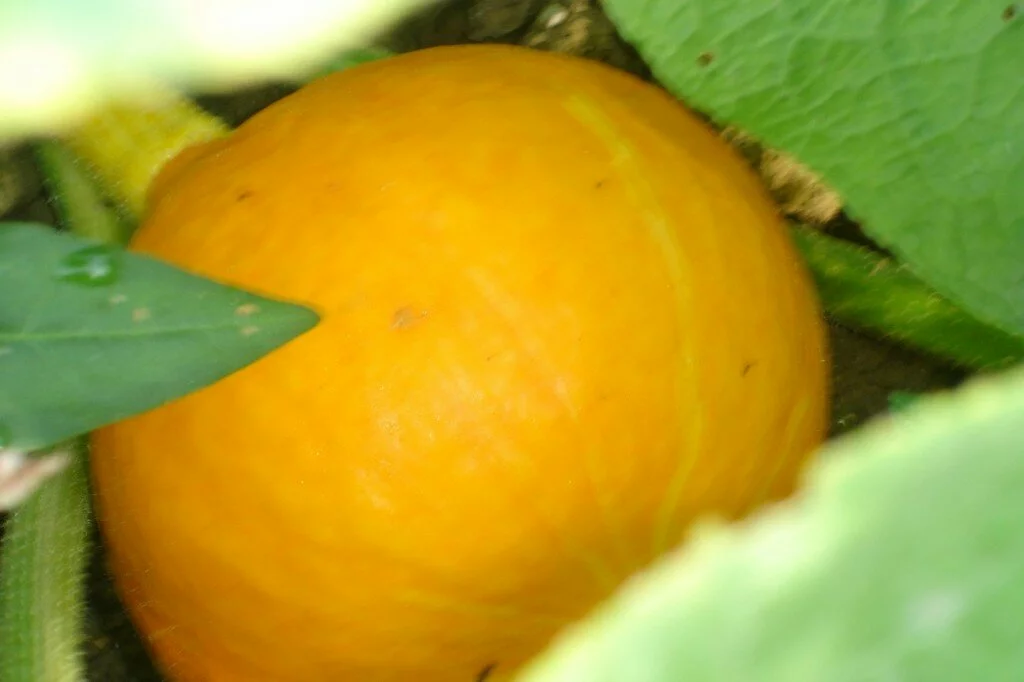 ….if you start looking amongst the still lush growth, it's not hard to spot squashes lurking everywhere. Another reminder that Autumn is just around the corner. The uchiki kuri and mother hubbard squashes I've grown this year seem to have grown so speedily (helped by a perfect summer of course) and some of them are HUGE. Some of those silvery grey squashes have an other-worldly quality to them. I just hope they're tasty as we're definitely going to have plenty of them.
In my garden….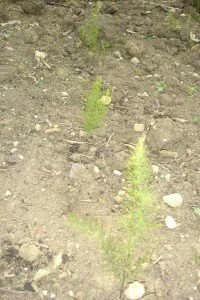 Although I've been as tardy as ever on the weeding front, the one area I'm really making an attempt at keeping weed free is the newly planted asparagus area. I grew about 30 plants from seed this year, they germinated really easily and I really want to give them a chance. I know I have a long wait (3 years) before harvest. Still, the thought of freshly gathered asparagus, taken straight from garden to kitchen, with no chance to lose any of that wonderful flavour, is encouraging even me to weed fastidiously.
In my garden……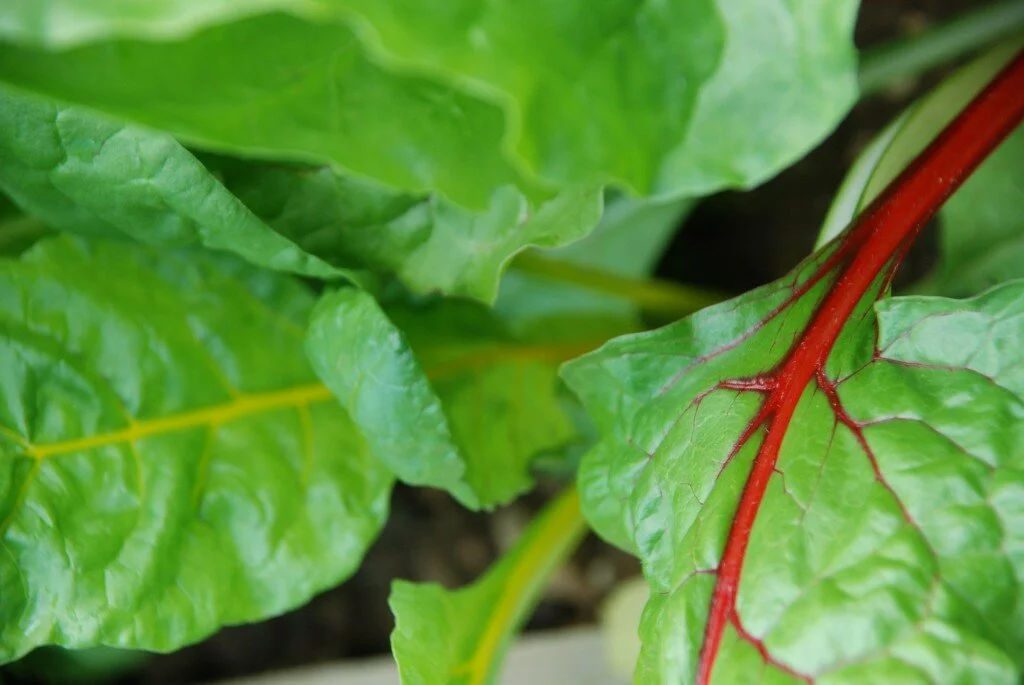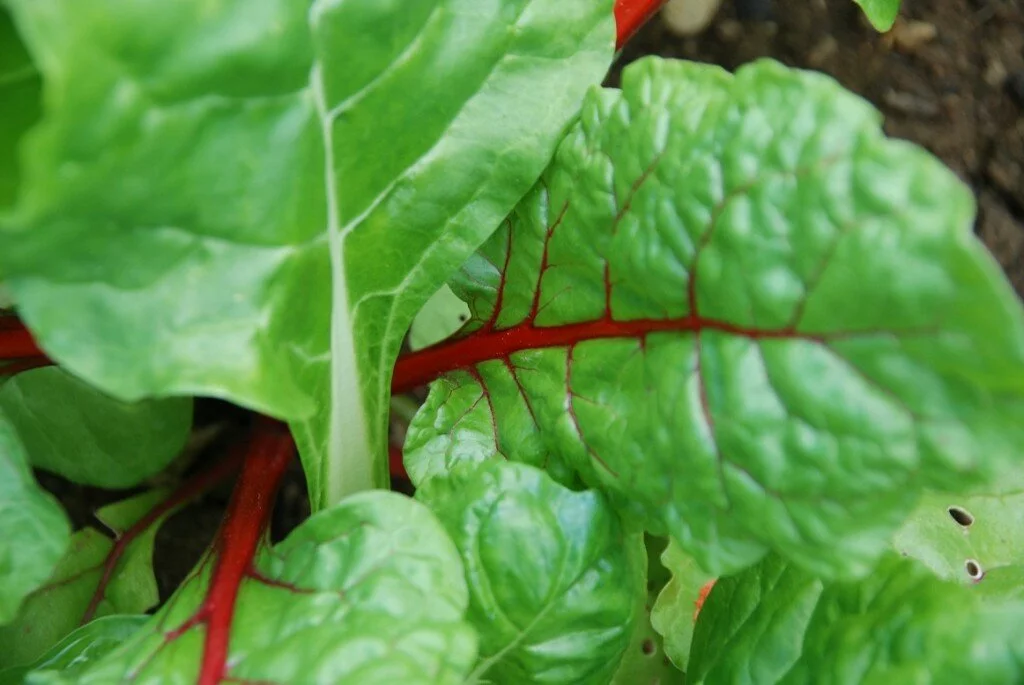 The beets are feeding us well. The chard, with its vibrant ruby red and sunny yellow stems lifts my spirits every time I wander into the garden. While there is so much beetroot it's being roasted, grated in salads, boiled and dressed with balsamic. And given away.
In my garden…..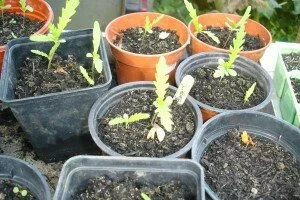 ….the cold-frame is pretty much abandoned as everything has long since been planted out. The only seedlings still sheltering there are my chop suey or chrysanthemum greens. a regular favourite of mine at this time of year, they grow quickly and easily, while providing tasty green leaves and very pretty flowers into the Autumn months, when most things are going to seed or are rapidly fading.
The Autumn fruiting raspberries are providing tasty pickings daily and the Quince tree appears to still have about 25 fruit on its branches. I have been counting each one of these in awe as our only previous harvest from this tree (the first we planted in this garden nearly 3 years ago)  has been the grand total of one.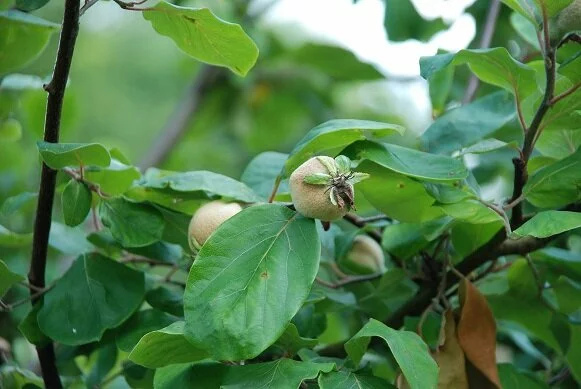 All this mellow fruitfulness gives me mixed feelings. Lovely to have new harvests to look forward to, but all these signs of Autumn approaching keep reminding me we only have a couple of days left of the summer holiday. Soon there'll be a lot fewer weekday hours of children rampaging around the veggies, picking the calendula and sweet peas. At least I'm glad that the last few days have seen the garden full of children running wild; toddlers dipping in the paddling pool then playing in mud; the strength of the hammock being tested by piles of children and the tent and tree house being played and picnicked in. Lots of squashed and trampled plants around the edges of beds. Surely exactly as the last few days of the summer hols should be.
Have really been enjoying Lizzie Moult's Garden ShareCollective, offering a peep into gardens around the world and would love to join in again this month.