When Ruby looked out of our bedroom window this morning (while using the bed as a trampoline) she said, "Wow, those flowers are SO beautiful." For me, it's J.J.Cale time:
"Magnolia, you sweet thing
You're driving me mad"
I love J.J.Cale's 'Naturally' album almost as much as those creamily showy flowers with their citronella fragrance and pink tinged petals. With Magnolia though, it's not just the showy flowers, they seem to signal the start of so many things in the garden.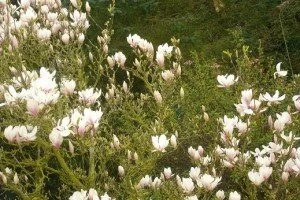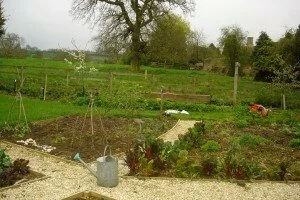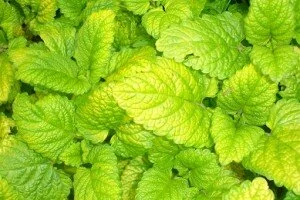 There's far too much bare earth for my liking, but suddenly the garden also seems teeming with life; I keep spotting fat bumblebees heading for the comfrey flowers and there's a constant humming noise amongst the branches of Ruby's tree-house. Tall chives now line the path leading into the veg/flower beds, the plum trees are covered in pretty white blossom and there are more daylight hours to enjoy being outside. The hammock has had more than a couple of airings and I'm looking forward to enjoying meals outside.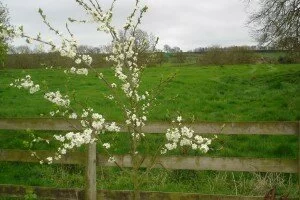 While 'Naturally' always puts me in relaxed, laid-back mode, the garden is giving me more mixed messages though. All this new life is so exciting and I always get carried away with enthusiasm planning what I'm going to grow and eat, but there's so much to do.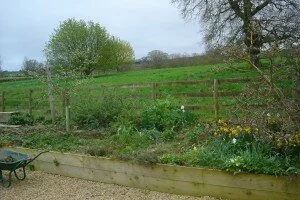 The strawberry patch may have been weeded (with my mind firmly fixed on a good harvest of those sweet berries) there are a few neat rows of onions and garlic, inter-planted with salad leaves that are just starting to peep through, but elsewhere there's an abundance of dandelions and ground elder to keep up with.
While J.J.Cale's Magnolia lyrics are sultry, southern and sexy, many areas of my garden are downright shoddy, scruffy and shambolic. With a bit of a grey backdrop currently.
At long last I've just started to sort out my main herb patch. Although there are chives, rosemary and sage in other areas of the garden and lemon balm beginning to look so utterly fresh beneath the raspberry canes, this is the main patch that's handily just outside the kitchen and is edged by thymes and alpine strawberries, with majestic lovage and angelica soon to tower at the back.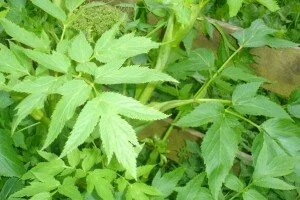 With rhubarb and gooseberry recipes in mind I was keen to prevent the angelica and sweet cicely from being completely engulfed by weeds, also the view of a weed infestated herb bed from the kitchen window was beginning to offend even my eyes. And we have a visit to herb guru Jekka McVicar's herb farm coming up in May. I can't wait, have wanted to visit for ages (my mother in law, a keen gardener, is providing us with an excuse by having  birthday) and it's a definite motivator in clearing space for coveted herbs. Blue hyssop is definitely on my wish-list.
I have a weekend of swimming lessons, tree-felling, children's parties and a walk with friends. Oh and Ruby is keen to make a French apple tart. The following list of garden tasks may be a tad optimistic:
– Plant more new potatoes (just first earlies and pink fir apples for me this year, had enough of blight.
– Plant more red onions.
– Sow some heritage carrot seeds between my rows of onions.
– Complete weeding the herb bed.
– Make a start on weeding the rhubarb and raspberry patch.
– Tackle the much-neglected vegetable patch in our front garden (the first we planted here, but apart from the asparagus bed, sadly ignored in favour of the pig-cleared area lately) i.e. more weeding.
– Clear the winter brassica patch.
– Sow more seeds in the cold-frame and kitchen windowsill including purslane, cosmos, squash, and dark purple cornflowers.
I'm not sure quite how many of the following will get done. Very much a fan of lazy gardening, I still sometimes can't help feeling a little panicky about the number of things I should be doing. Have to remind myself that surely that's not what gardening' s all about.  Maybe I should make sure I harvest lots of the purple sprouting broccoli, potter over a few of those jobs (okay, maybe one) and listen to J.J.Cale.
Would love to join in again with Lizzie Moult of Strayed Table's fab Garden Share Collective.