The first thing I do every morning is go out in my wellies and nightie to feed the chickens. Luckily we don't have near neighbours. After a long winter of frosty mornings, I am relishing a warmer (slightly) start to my day and the birdsong lifts my spirits on the dankest of days. Even on those plentiful grey, damp days the pale yellow primrose and slender, pink rhubarb catches my eye. It feels as if despite the lack of sun, Spring is a lovely, unstoppable force.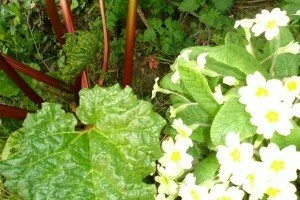 At the weekend on a wonderful natural beekeeping course run by Bees for Development I was reminded that this unstoppable force could do with being a bit less tardy. The poor bees we saw are desperate for forage after a tough winter; winter stores of honey are depleted and they are in dire need of nectar and pollen. At least the bees I visited at the weekend inhabit a wildly beautiful part of the UK, in between Monmouth and the Forest of Dean and with a rich variety of blossom about to offer feasting for bees – on trees, in hedgerows, in vegetable patches and on the native wild and cultivated flowers in the area. The laziness gardener in me loves it that bees are very partial to veggies left to go to seed/flower over winter too.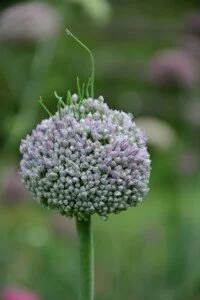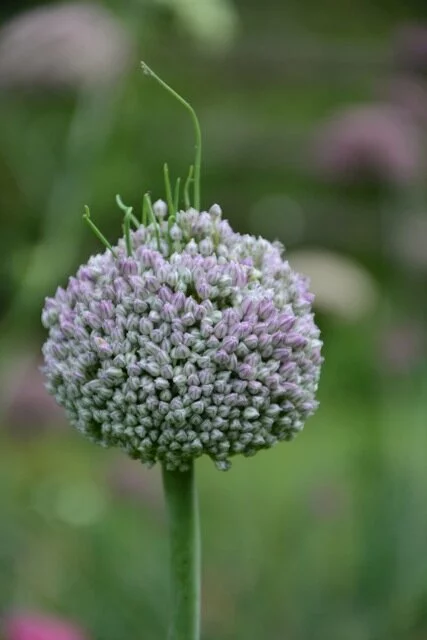 This great natural bee-keeping course highlighted the plight of bees (and hence of our food-chain) partly because of the popularity of pesticides and mono-culture in farming in recent years. Our landscape is increasingly over-cultivated and over-tidied, which must seem like a desert for the bees whose foraging we so depend on for our own food.
On a more positive note, Bees for Development sent away a group of us on Sunday afternoon with a huge amount of enthusiasm for becoming bee-keepers ourselves.
I'm about to order a Top Bar bee-hive which seems a beautifully simple way to encourage bees to flourish in my garden, supply us with tasty, healthy honey and beeswax, and encourage pollination of my veggies. Hopefully it could also be good for the wider environment.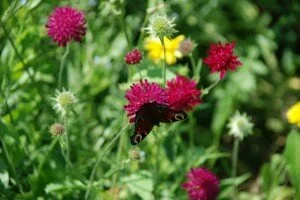 Ruby, now 10, is keen to get involved in bee-keeping too, mainly as she loves sweet honeycombe (oozing with honey) slathered on toast. Have to admit she is a little nervous about being stung though. We are both hoping that the lavender, herbs and flowers in our garden are attractive to bees.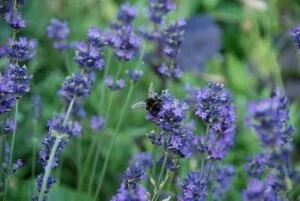 As part of my research for a recent article on Natural Beekeeping for Green Parent magazine I spoke to some wonderfully enthusiastic people about getting children involved in beekeeping.
Jilly Halliday, who helped start the Broomley Bee Project (a charity working with schools in Northumberland to introduce young people to bees) when her own children were at Primary School is equally enthusiastic about the contagious buzz of beekeeping:
"Bees are so inspiring and beekeeping is such a trigger for looking beyond nature and beyond bees – kids really take ownership and you can weave it into the curriculum in so many ways. You just have to smell a hive, hear it."
Five years ago Jilly went on a bee-keeping course and learnt about our native black bees, and became passionate about sustainable beekeeping. After PTA fundraising for beekeeping at Broomley School, she realised that there was a major risk assessment issue in involving children with bees: they sting! After some initial piloting with her own children and friends' children, one of her friends who was an Ofsted inspector and a Fellow of Newcastle University specialising in project based learning became involved with the project and helped hugely with risk assessment:
"We wanted to be able to get the children practically involved, not just talk about it. Due to risk assessment and to be fair to the bees (Black bees who are really gentle) we found that we could only take 4 children at a time to the hives."
By starting a "meadow project" more children could get involved in a way that emphasised the importance of a whole ecosystems approach to beekeeping:
"The children really took ownership in planting the meadow, we talked about pesticides, we got compasses to look at where to position the hive, they ordered the plants themselves, looked at whether to have a native meadow, took soil samples.  They've gone on to look at winter clustering, we mocked up a hive, one of the children acted as Queen bee, while we talked to the children about working in teams like the bees. Now the honey is sent to Cardiff University for sampling – we'll talk about what percentage of pesticides are in the honey, how it reflects what's going on in the environment around us."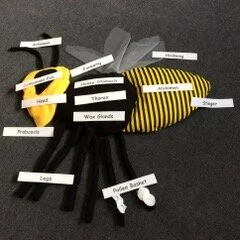 Lovely how looking at these neat little communities of bees from a child's perspective reminds us how bees may be good for the environment they're in but that environment needs to be good to the bees too.
I'm currently researching hives and browsing smokers and bee-keeping outfits on ebay, keen to be ready for any swarms I may hear of in May. A local bee-keeping friend has promised to let me know of any swarms and I am feeling full of childish enthusiasm myself at the idea of heading off with a basket to a tree harbouring bees who are on the look-out for a new home. It is reminding me of reading Winnie the Pooh to Ruby when she was little: famously rarely without a jar of honey, in 'Winnie the Pooh and the Honey Tree' he follows a bee to climb a honey tree after finding his honey jar is empty at breakfast time.
I fear it may not be quite that simple.
Will write more about the realities of bee-keeping and more about natural bee-keeping soon! If anybody is keen to learn more, I can totally recommend the course I went on with Bees for Development near Monmouth.  It covers the basics of sustainable beekeeping including selecting the right sort of hive for you and a demonstration on how to make your own top-bar hive