Packed full of vitamins, tasty and plentiful, kale is a favourite of mine at the moment. Whether whizzed up in kale pesto, shredded and stirred into Ribollita or added raw to Trine Hahnemann Scandinavian winter salads, there's something about this hardy no-nonsense brassica that suits January.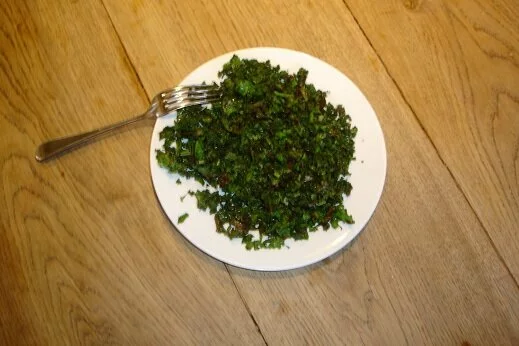 Knowing that it's rich in antioxidants and Vitamins A, C and K helps too. My current passion for cabbage is also partly due to the fact that kale seaweed is proving a great way of getting my daughter to eat a heaped bowl full of greens.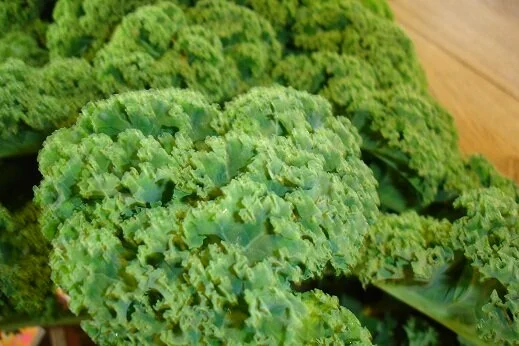 Although she has spurts of being an adventurous eater, particularly when it comes to vegetables she's grown herself, I have to admit that Ruby is a bit of a reluctant vegetable eater at the moment. She's gone off old favourites such as Bolognese and pesto, which were great meals for sneaking extra veggies into. And although I'm very partial to a pile of simply steamed cabbage or kale with nothing other than a few twists of pepper and a little butter or olive oil (delicious with the pheasant that's plentiful around here at the moment and mashed potato), Ruby doesn't share my enthusiasm. In fact, I may as well lead a herd of goats onto the kitchen table for the look of shock that a plate of steamed greens would draw.
Actually, she'd probably be delighted with the herd of goats….
When it comes to 'seaweed' though, now you're talking. It may be the novelty factor – I'm finding that food from around the world goes down very well at the moment. My daughter loves her Usborne Children's World Cookbook and is very interested in African food (due to a school project) and Chinese food (just tasty) in particular. Very different to when she was a toddler and was happy to eat veggies in food that was comfortingly familiar, at 6 she's more likely to be scoffed in something new.
Very easy to make for a quick snack or as a side dish with oriental noodles, kale seaweed is hardly a recipe. You just sprinkle a pinch of sugar, a pinch of sea salt and a drizzle of oil over a few large handfuls of kale 9spread in a single layer in a baking sheet) and pop in a hot oven for 5 minutes until crispy.
I've tried this with cavolo nero as well as curly kale and both work well. You really only need a scant amount of sugar and salt so this definitely counts as a healthy snack or side dish to me. Apparently frosts increase the sweetness of kale leaves, so if temperatures dip as forecast, the seaweed may get naturally tastier.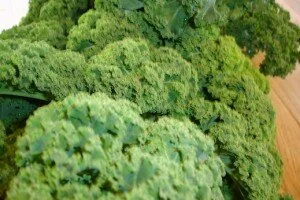 Still keen to find other ways of sneaking in kale, I'm going to give it a go in a version of my Wild Greens Pie and Well Worn Whisk reminded me of this lovely Hugh Fearnley-Whittingstall Mushroom & Kale Lasagne which we enjoyed last night. I agreed with Rachel on the benefit of extra cheese to the lasagne, adding cheddar and the last of the glittery cheese (obviously minus the glitter) to the béchamel sauce. If anybody has other kale/brassica ideas would love to hear of them – tasty and healthy as it is, very keen to make sure the seaweed doesn't go the way of the Bolognese and pesto!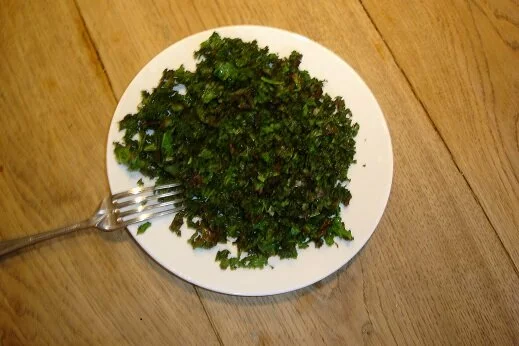 As this is a good way in my view of sneaking extra greens into children (and adults) would love to join in the fab Four Seasons Food challenge run by Louisa at Eat Your Veg and Anneli at Delicieux with the January theme of Virtuous Food. Kale is very definitely in season and this is a very simple dish, so would be great to be included in Ren Behan's lovely Simple and in Season too.