The lovely sunshine on Saturday afternoon lured us all outside for the rest of the weekend. It may have been duller and a tad chilly today, but the Spring weather yesterday had already got us enthusiastic about gardening, trampolining and lighting the bonfire. There was a fallen tree that had to be climbed before it's logged up for the woodburner as well as paths to be made. All of course punctuated by plenty of food and drink beside the woodburning stove.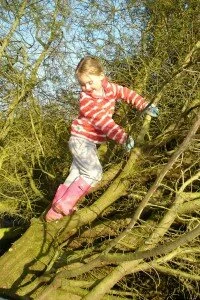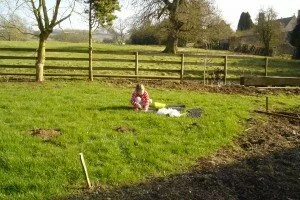 We were keen to add some structure (this sounds a bit formal for clearing a few beds for flowers and vegetables radiating out from a curved lawn, making steps from bits of stone we'd saved and creating paths) to the area cleared by the pigs last year before I'm desperate to plant out lots of seedlings. Luckily, we had some good help: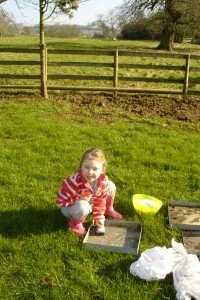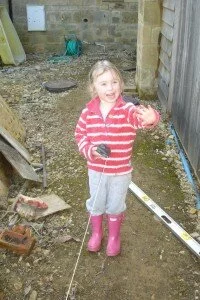 The grass seed planted by Guy and Ruby last September has grown really well, although Mr Mole has made lots of appearances. And the areas I cleared ready for planting were so easy thanks to the piggies who had thoroughly rooted out all the tough weeds – I just needed to dig out the recent, surface weeds and take them to the compost heap. While Ruby was happy and very useful (for a short time anyway!) with a bowl of soapy water.
It was great to sit outside for a tea break yesterday. Today, we needed regular warm-ups though and the woodburner beckoned. As did bacon popcorn with coffee/apple juice for brunch.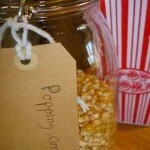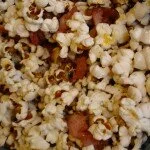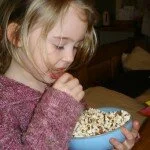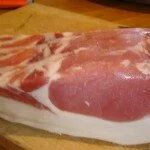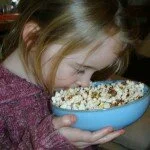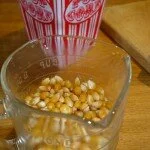 I know, bacon and popcorn aren't often seen in the same bowl. But I was inspired by soulemama to try it, even using home-rendered lard to cook with, and honestly, it's a yummy treat. Apt that we were enjoying our piggy produce in between working on the area they'd cleared and fertilised for us?
It's been so lovely having a whole weekend to play and work together at home. The Spring sunshine has also got me looking forward to the Easter holiday – 5 year olds are so much fun and the half term holiday went so quickly; roll on the next time when I have more than a weekend to enjoy playing with my daughter. We have a weekend away planned during the school holiday in Devon at Mazzard farm: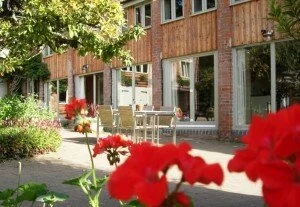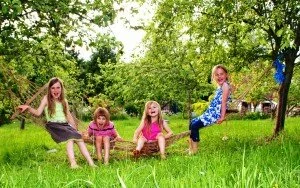 The converted barns at Mazzard farm are surrounded by acres of orchards and woodland, I can't wait to explore the surrounding countryside and the nearby beaches at Budleigh Salterton and Sidmouth. And I think there are some great artisan food producers nearby too. Even more time to play together, with no distractions!