in my garden…..
I've been doing some tardy bulb planting. Dark purple tulip bulbs – gloriously dramatic in my head but I was suddenly aware that's where their rich colour would remain if I didn't get on with pushing them into the ground. These were bulbs that should've been planted well before Christmas along with the aliums but as other things (such as cakes) took over, my timing is shoddy. Hoping this will just mean they flower later.
I sneaked out to plant them on a pretty grey day, in between rain storms and I have to admit that it was a wrench to drag myself away from the cosy warmth of the wood-burning stove. Once out though, I started noticing the emerging green shoots.
It was one of those days that's not tempting from inside the house but actually quite atmospheric once you're out in it.
Perked up by the vigorous green growth of my garlic and the promising little clumps of snowdrops, I pulled up the weeds to allow the chives lining one of the gravel paths to thrive and cleared space around the chard. I did wonder if I was throwing weeds into the wheel-barrow destined for the compost heap that are actually edible. Need to refer back to that very inspiring cooker of weeds, Liz Knight
Along with dreaming up how I could add flavour and nutrients to my winter salads for free, while tidying around the chard, I started to imagine lush greens around my tulips. I'm thinking that fresh lime greens would work really well around the rich purple and, unable to plant without planning a meal, wondering if cos lettuce at the front and those varieties of chard that have particularly acid green leaves would work well around my bulbs. Would love to hear any other suggestions.
in my garden…..
….. my ruby red leaved chicory is still giving me colour in the garden and kitchen.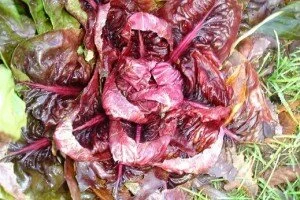 The parsley, parsnips, purple sprouting and beetroot are still providing lots to harvest but the kale is a little overpicked thanks to my recent 'seaweed' fixation.
Have to admit that due to the waterlogged ground we've had lately and the rainy days, my time in the garden lately has been mostly quick dashes to gather veggies for tea. Before returning to the warmth of the kitchen and garden views like this: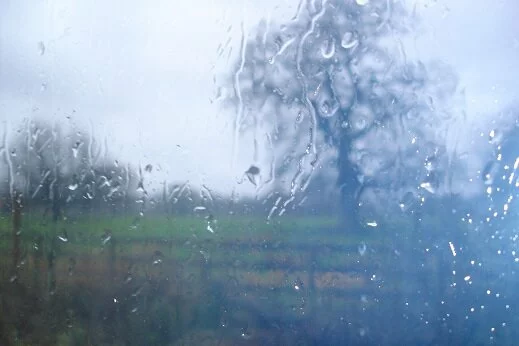 My grey day gardening fired me up with enthusiasm though for what I'm going to grow this year. When the drizzle turned to a downpour and I retreated indoors, I set to sorting out my seed-box and made my list for ordering new seeds. Normally a favourite winter evening task, it was particularly lovely on a rainy weekend afternoon with the wood-burner lit and a mug of tea beside me. Some of my old favourites of which I have a dearth of saved seeds include:
– Crimson flowered broad beans. Love both their looks and taste.
– Mother Hubbard and Uchiki Kuri squash – easy, speedy growers, great storers with their thick skins and providing lots of tasty meals at the moment.
– Borlotti beans – love their speckled crimson pods snaking up teepees and cooking them with garlic, olive oil and a few tomatoes.
– Parsnips and Swede. Grew so easily – the parsnips were just mixed with a hand full of saved nigella seeds and scattered over well prepared soil. They grew so easily and thanks to the Nigella looked pretty during the long wait for harvest.
– Rainbow chard. I love easy, productive veggies like this that also score highly in the looks department.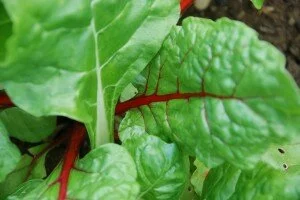 – Wildflowers. Keen to scatter more around the pear and apple trees that we planted at the back of the garden with an eye for prettiness as well as attracting pollinators.
I'm also planning to grow some new things in my garden, particularly extending the range of herbs to include lots of lovely blue hyssop and purslane (lured by all those tasty, home-grown  Middle Eastern salads in Celia's lovely Fig Jam & Lime Cordial posts. Purslane may add an interesting note to salads like this too: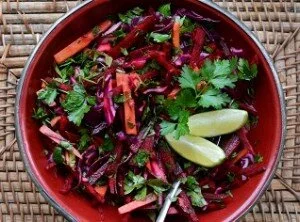 Lots more plans including a potting shed, second-hand greenhouse and planting around the tree-house that I'll write about at another date. For now though, we have some welcome sunshine and I need to get out in that garden rather than write about it. And just as my grey day gardening had me dreaming of planting this year's garden larder, no doubt a little sunshine will have me dreaming of this: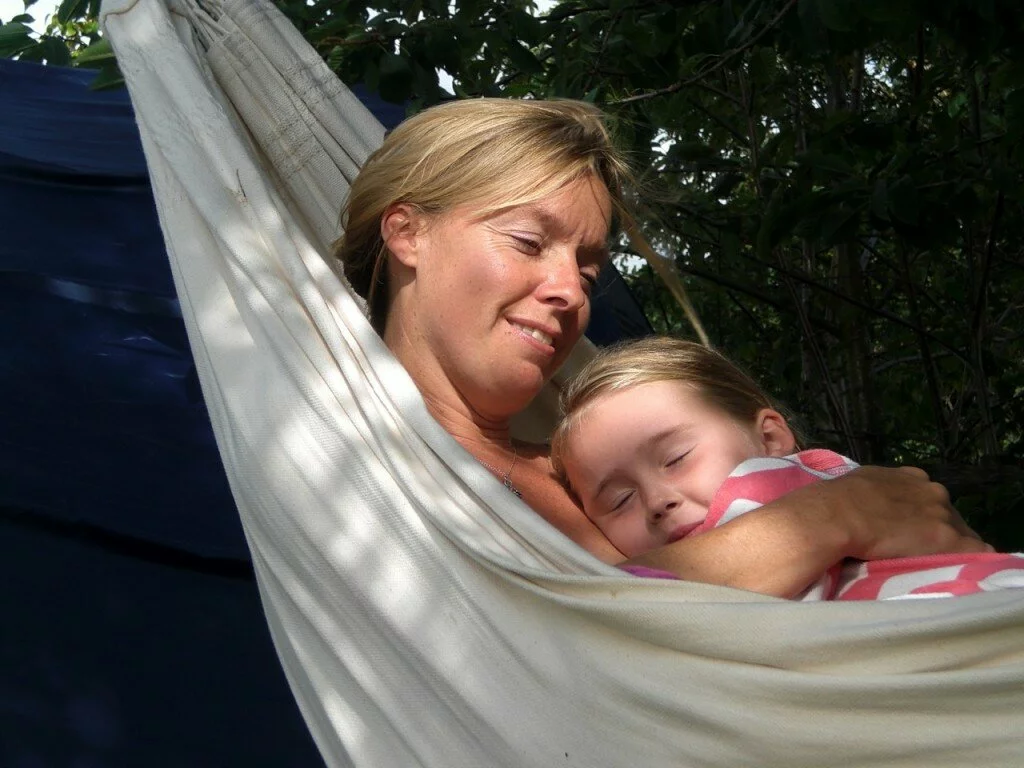 Summery days of lazy gardening and warm evenings of dusk gardening seem a long way off but very appealing at the moment.
Once again joining in Lizzie Moult's fab Garden Collective where we peep at other gardens around the world. Selfishly, still very keen to soak up some of that virtual warmth from the other side of the world.