in my kitchen….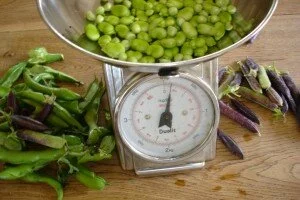 I'm loving having such plentiful produce from the land and sea to cook and eat. There's still lots of podding of broad beans, topping and tailing of gooseberries (the pink dessert variety now, bursting with ripe sweetness) and scrubbing of potatoes. I'm bringing in plenty of courgettes, lettuce, rocket, chard, beetroot, beautifully purple skinned kohl rabi and some purple beans from the garden. I picked the last of the blackcurrants, some have been frozen for jam-making when I'm more inclined to be lingering indoors over a hot pan and some have been cooked just for a minute or two with a little sugar until they burst and are eaten with Greek yoghurt and maybe a little lemon curd.
in my kitchen….
our air-dried ham and chorizo is still being added to risottos and pasta dishes with some of our veggies and a large ham (one more left from last year's pigs) is curing in brine in a cool box in our kitchen ready to feed our family over the bank holiday weekend. While our recent trips to the seaside have added to the edible goodies from the garden beautifully.
We couldn't resist bringing a couple of crabs home from Wales as they were such good value for amazingly fresh, tasty seafood. Shells from the lobster and crabs that we ate there were brought back in the cool box too and cooked with garlic, parsley and fennel from the garden to make a very tasty broth. Some went into a Mediterranean/Cotswolds (onion, carrots, herbs from garden) fish soup and I've frozen a couple of portions to use in thai style noodle dishes.
After a week back in my home kitchen, we headed for the seaside again. Dorset this time, to pick up Ruby from a few days in a caravan with her cousin and grandparents. Not only did we spend a very lovely two nights at the wonderful Bull Hotel, which I'll write about soon, Guy caught 17 mackerel off Chesil beach.
Back home we feasted on mackerel – simply grilled and eaten with new potatoes and slow cooked garlicky courgettes as soon as we got back, then after having a look at my copy of The River Cottage Fish Book by Hugh Fearnley-Whittingstall  and the aptly named Nick Fisher, I became a bit more imaginative. With fish this fresh we had to make ceviche, and the lime, chilli and onion flavours worked brilliantly with the mackerel. I also made 'Gravadmax', the River Cottage mackerel gravadlax with dill from the garden and marinated some in a cider vinegar, bay leaves and purple carrots mixture for rollmops. The gravadmax was just as tasty as the trout gravlax I made here. Planning to try the rollmops tomorrow night.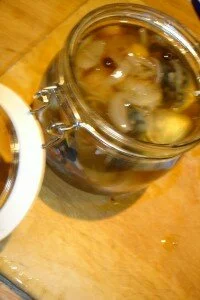 The next day, the kitchen activity moved outdoors. Ruby and I collected bark/chippings from the tree Guy had been chopping for the woodburner, made a little fire and, after salting some of the mackerel fillets, we sat our old breadbin on top for some smoking.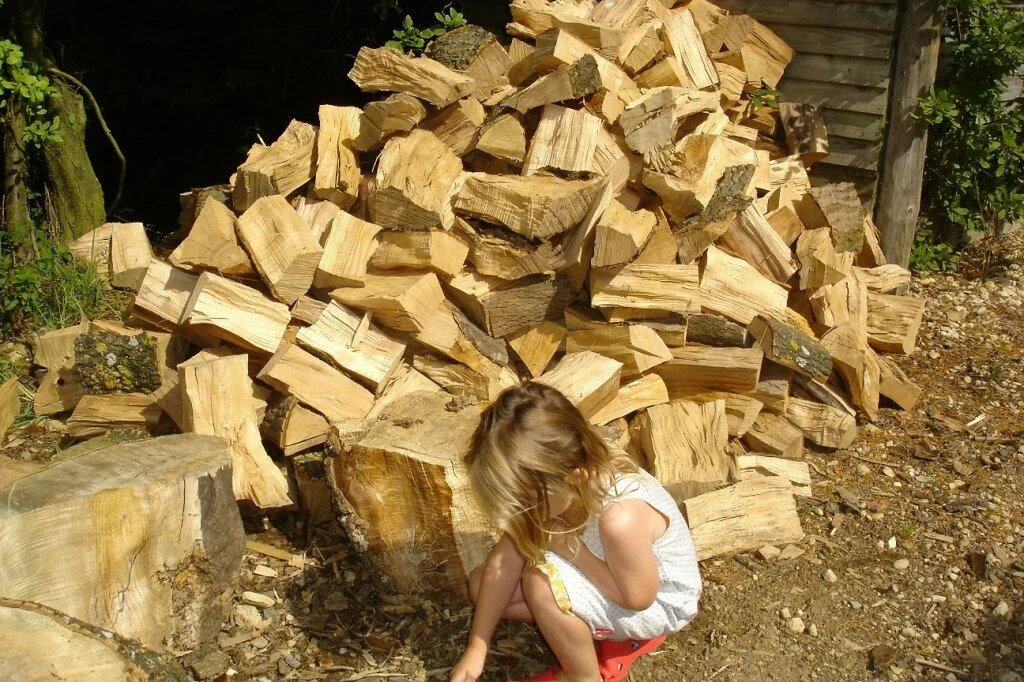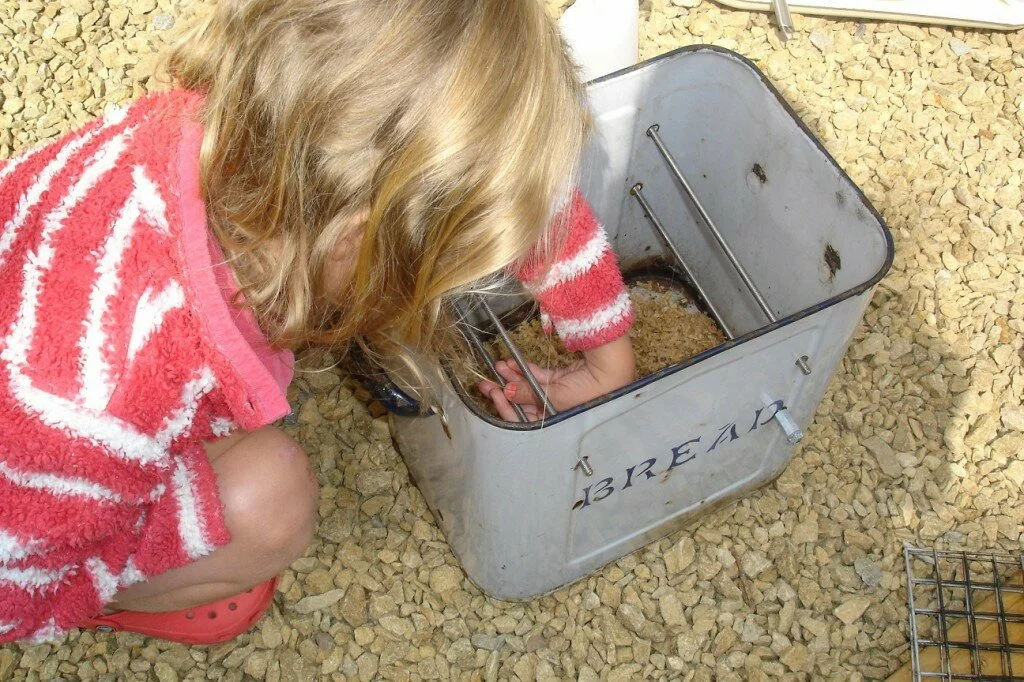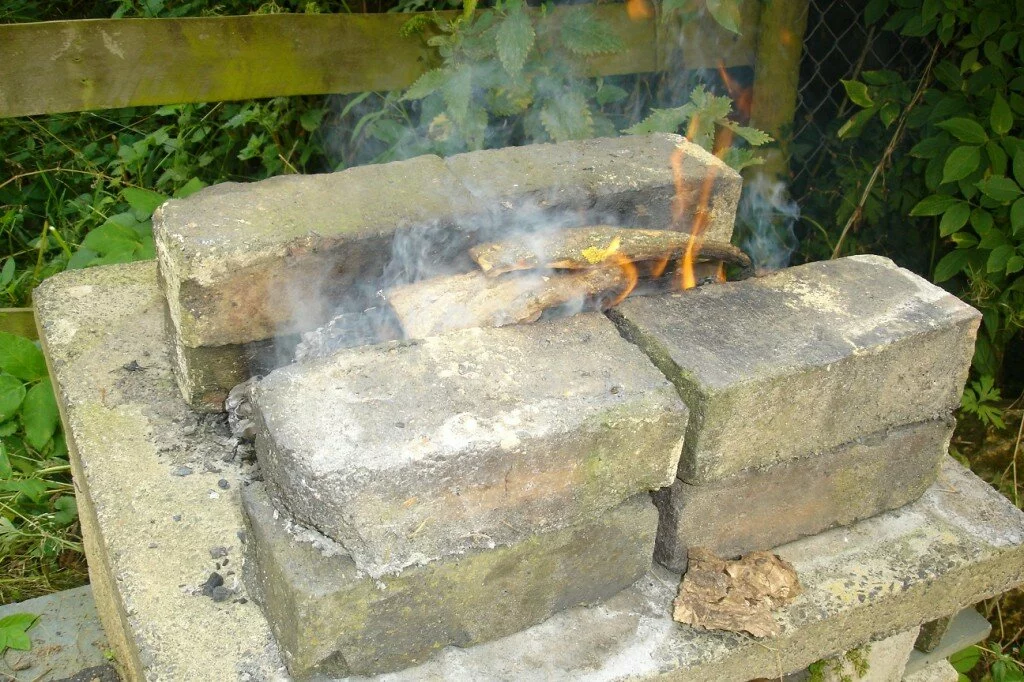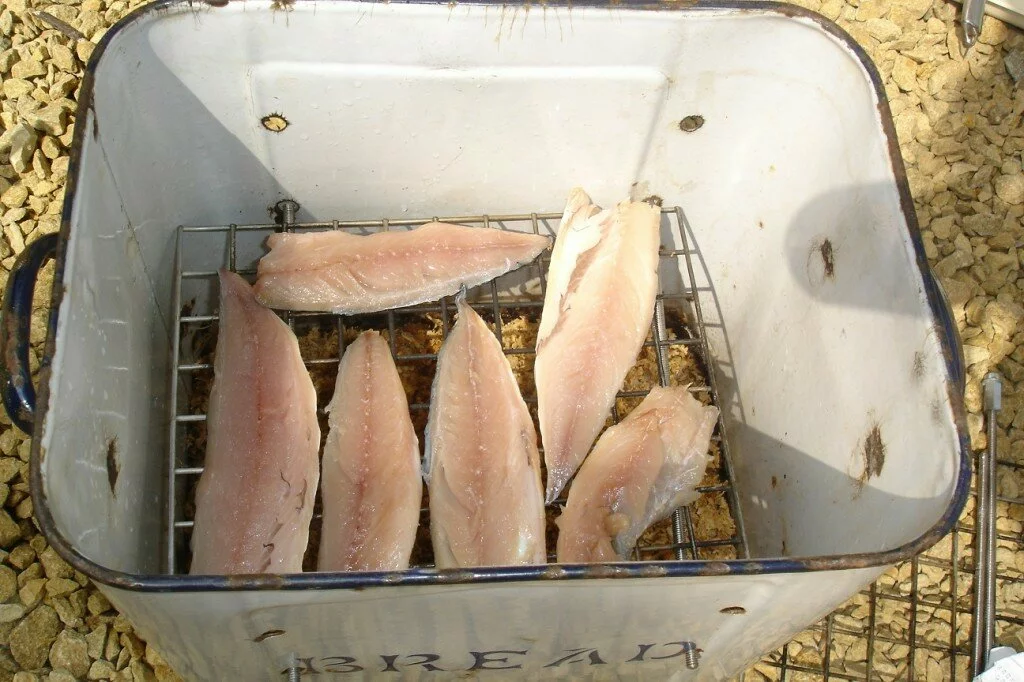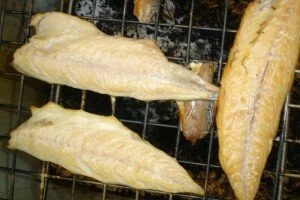 We used oak shavings from the woodshed on the base of the breadbin, and as I was worried they were too dry and would set fire rather than smoke, I asked Ruby to give them a few squiirts with a water sprayer. Of course while I was checking on the fire, she get carried away with some enthusiastic squirting and the smoking took some time. This proved to be a good thing though ; the smoking was a lot more subtle than when we last used our home-made smoker, resulting in absolutely delicious mackerel. Wonderful eaten outside, as soon at it was ready but also great in a sort of Omelette Arnold Bennett the next day.
in my kitchen….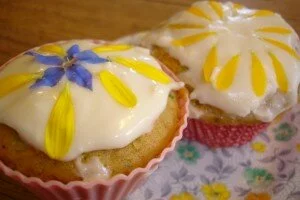 there's also been lots of decorating cakes with flowers. Courgette cakes to be particular. There are so many calendula, borage, dill and nasturtium flowers in the garden that look so pretty on cakes. So if there are children visiting it seems a shame not to make use of them. If you're happy to have children roaming around the garden picking flowers, I can recommend it as a summer holiday activity. Lovely to do at a table in the garden too.
in my kitchen….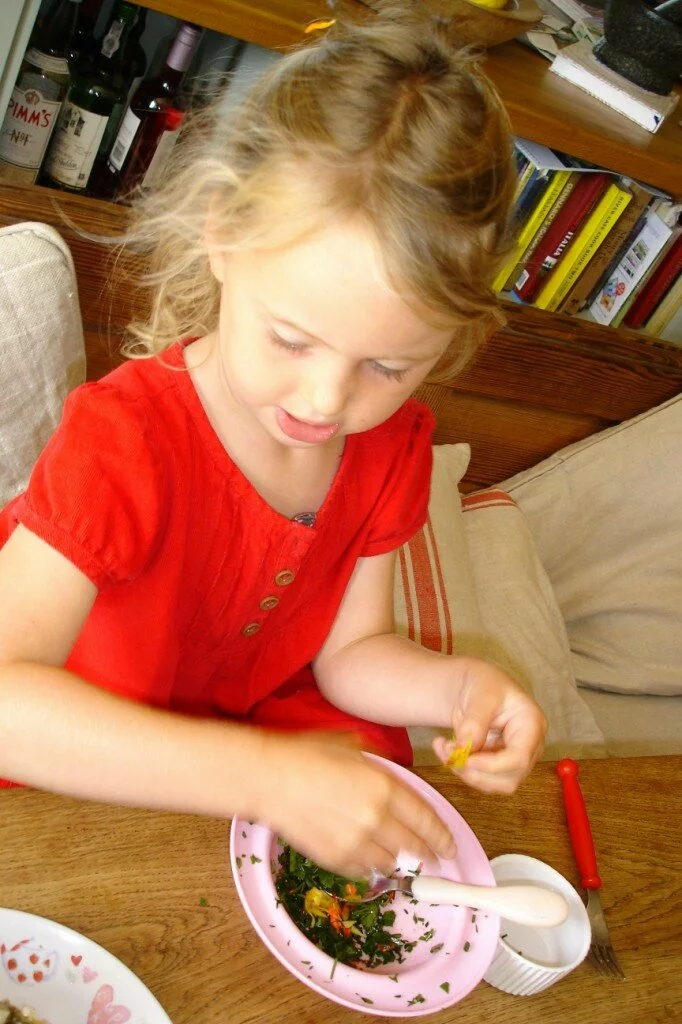 Ruby has been mixing her own salad. She grew some mild salad leaves next to her giant bean and that bald courgette (still producing splendidly) and has enjoyed snipping them, together with chives and edible petals such as calendula. If I was in a lyrical mood I may describe it as a finely shredded Middle Eastern inspired creation. To be honest though, Ruby's salads are very similar to her many potions found lurking in corners of the kitchen and garden. And only a little of her 'salad' gets eaten. Still, it's a start….
Would love to link up with Celia of Fig Jam and Lime Cordial's wonderful In My Kitchen for this month – as always, very keen to see what's going on in other kitchens around the world.