I popped into the garden after a downpour to see if the slugs had left me any strawberries. Despite a few nibbles there was still a nice bowl for us, large and juicy too after all the rain.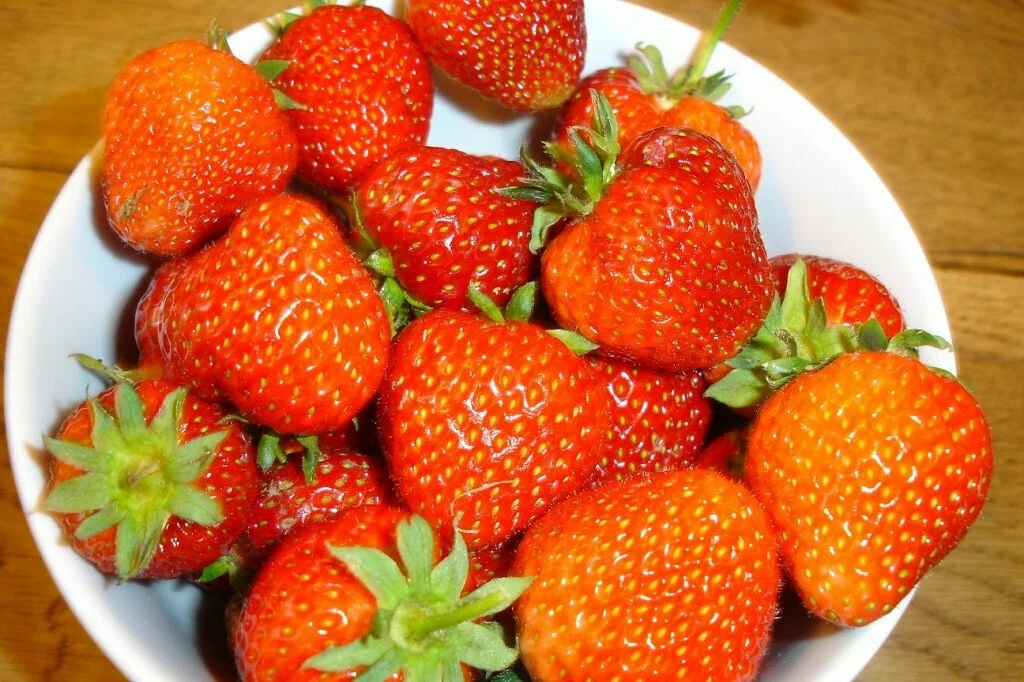 As usual I got distracted. By the water droplets clinging to the purple orache, which was so vibrant against the lovely crimson flowered broad beans.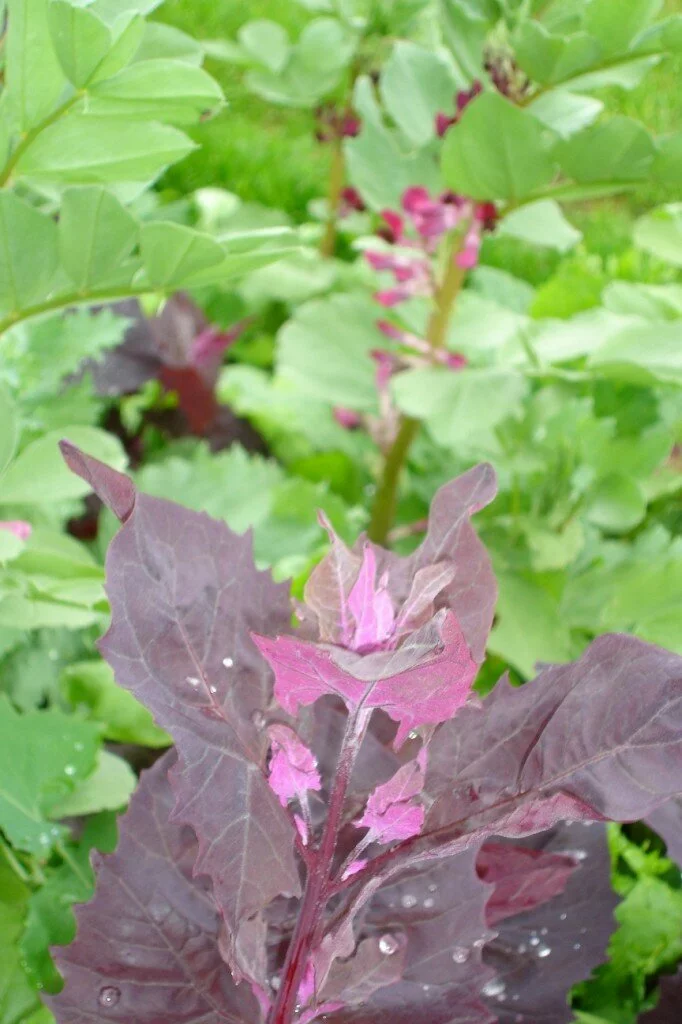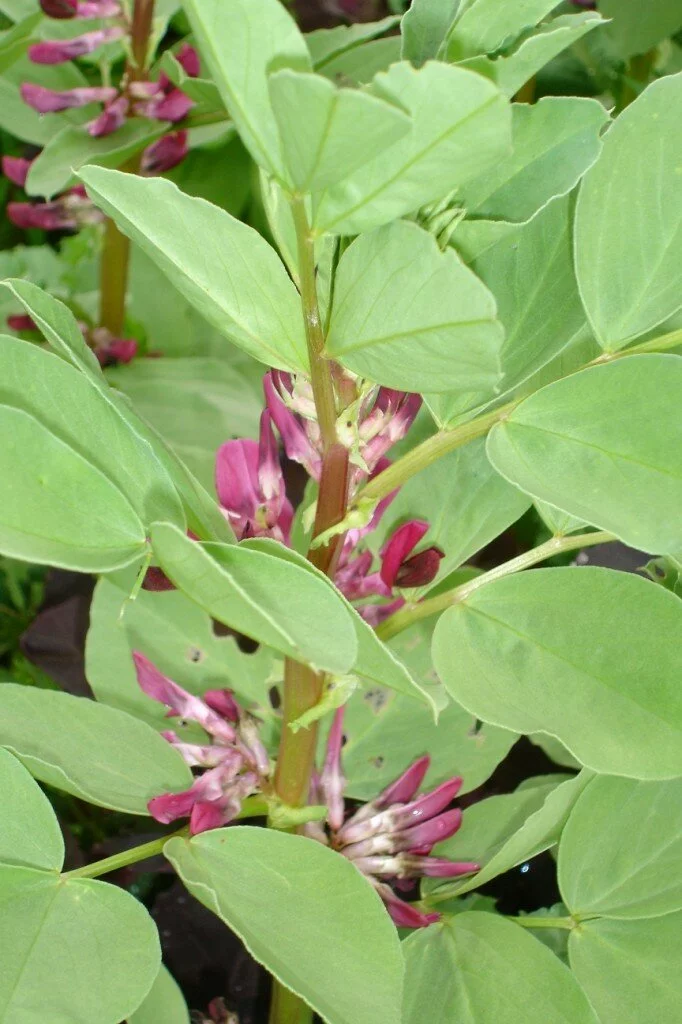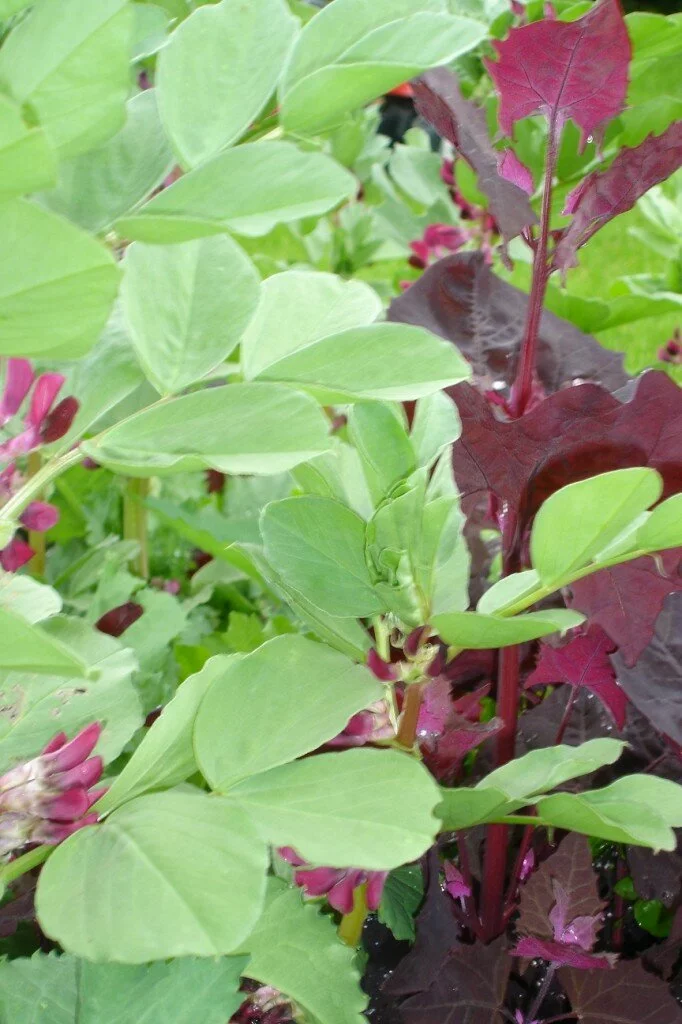 Then I spotted the first yellow flower on a courgette plant and several tiny courgettes growing.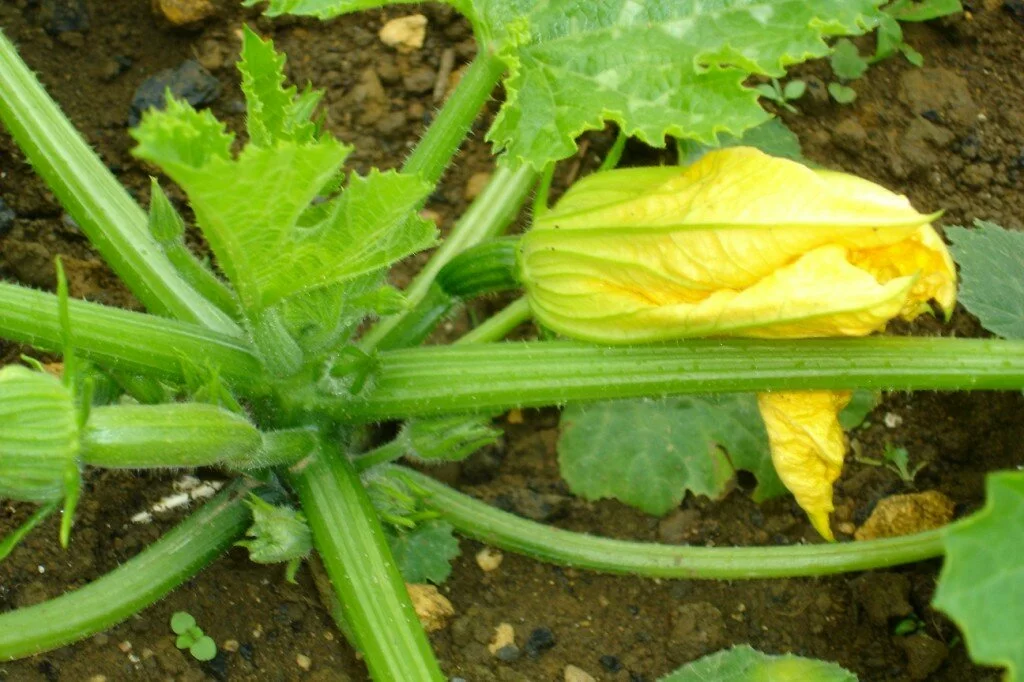 As usual my garden and kitchen thoughts are completely intertwined and I started dreaming of courgette fritters and pasta with feta, courgettes and lemon.
While the last little purple sprouting broccoli florets (I know everything is crazily late up our hill, and they've gone to seed really, but have still been tasty in stir fries while the bees are loving the little yellow flowers) had me planning egg-fried rice with extra veggies. Beyond the last PSB plant, more broad beans (Sutton dwarf, white flowers this time) are also attracting the bees and have lots of promising little pods. In a week or so I won't be to resist picking them as their tender, thumb nail sized beans are so delicious raw with olive oil, shavings of parmesan and basil.
I'm loving the plentiful supply of strawberries, gooseberries and salad from the garden at the moment, everything has grown and plumped up so much after a few days rain. Otherwise so much of it is about that lovely anticipation of Summer bounty at the moment.
Purple pods on the peas are just starting to fill, runner beans are snaking uo my very rustic wigwams, blackcurrants are starting to colour and raspberries forming. So much promise of good things to come. If I forget the slugs that are targetting my cavolo nero and generally feasting like Kings at our expense.
I know that part of the attraction of gardening is that continual feeling of anticipation, but June going into July feels incredibly like this. There's been so much busy planting out and sowing this month, now it's more about waiting for harvest. I'll put to the back of my mind the lush weeds for a minute and think about the lovely nepeta by our gate that's pleasing the bees, cats and me too. And let the lavender flowers distract me from the squitch grass sneaking in between the plants.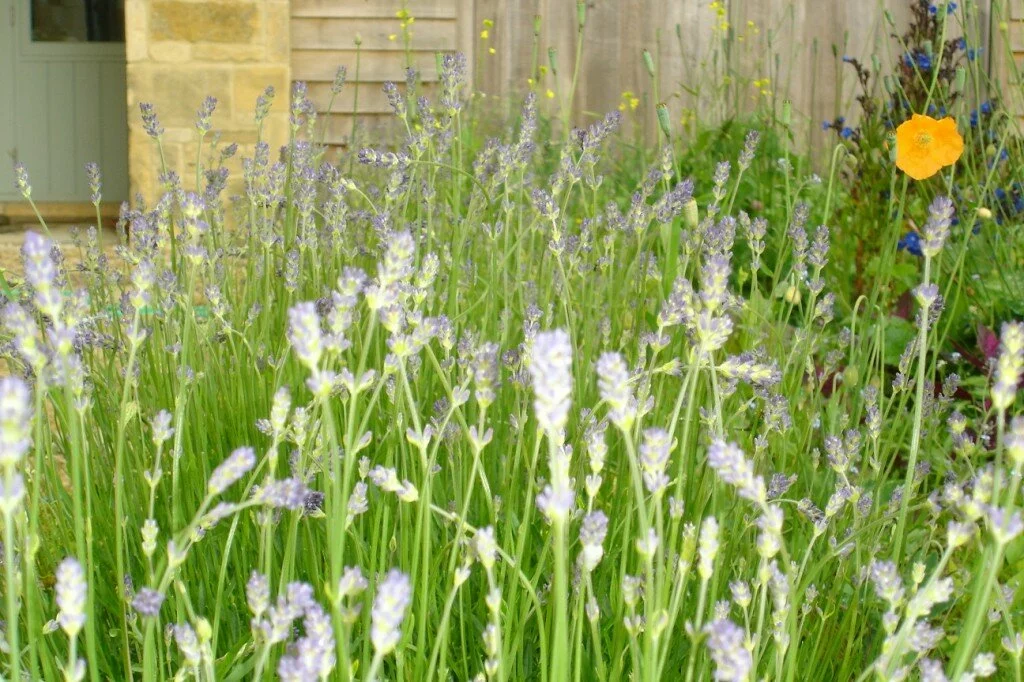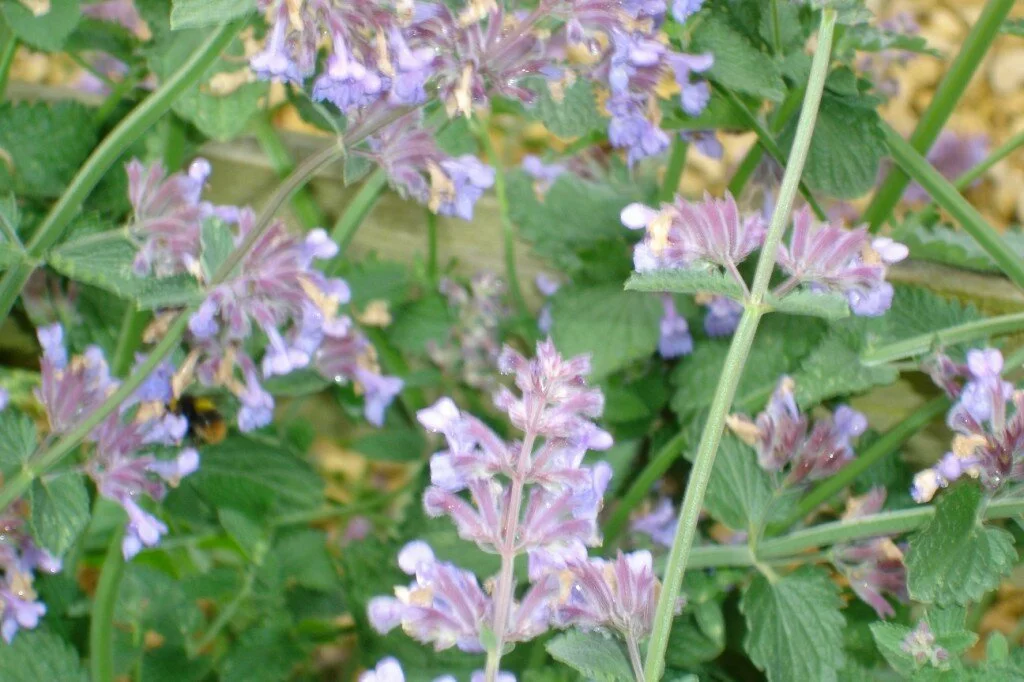 Still want to sow a few more purple haze carrots and turnips, but otherwise I feel, perhaps a tad too optimistically, that it's not just my veggies that are on the cusp. Could my evenings in the garden be about to move from frantic planting to a bit of pottering followed by hammock lazing? There won't be any need for slug hunts as July evenings will obviously be dry and sunny.
While I wait for all the veggies to be ready, the hedgerows are once again providing a great taste of summer. Trout with elderflowers is a great idea from Liz Knight of Forage Fine Foods that I can definitely recommend. Simply stuff a trout with elderflowers (sparingly) before baking in foil.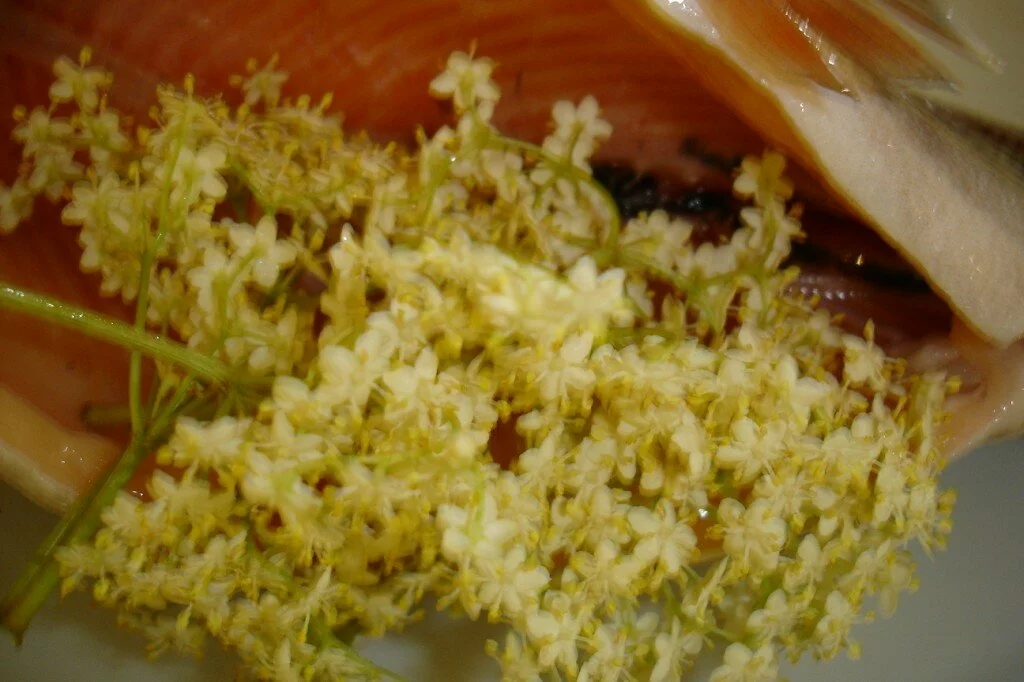 Very summery with new potatoes and salad.
Would like to link this post with Lizzie Moult's   lovely Garden Share Collective, where gardeners from around the world compare veggie patches.