When we spent evenings on the beach toasting marshmallows this summer, it was our Joules fleeces that kept Ruby and me warm. And I'm very partial to their welly socks. Whilst coveting their summer dress designs. But apart from being a Joules fan already, I've enjoyed reviewing this lovely Navy Ditsy dress for a bit of a girly reason. It reminds me of our garden this summer.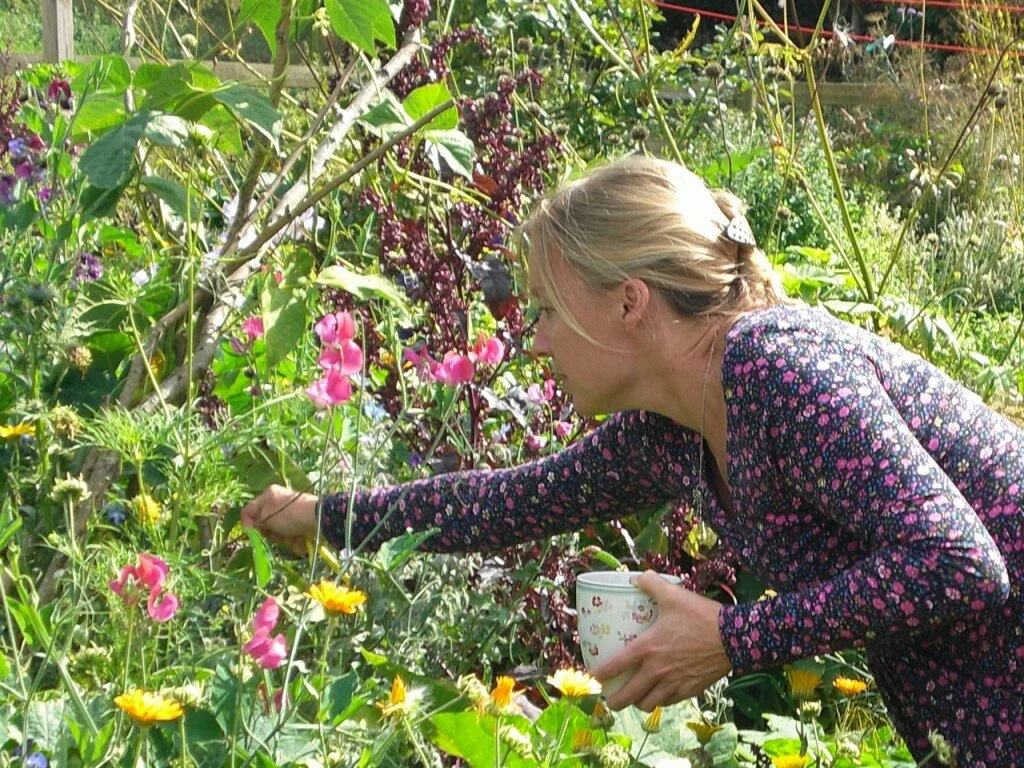 The colours ours are the deeper hues of late summer/Autumn, with all those warm pinks of the sweet peas and knautia mixing with the magenta, rich purples and damsons of September.
Okay, maybe I'm getting carried away seeing a Farrow & Ball paint chart in my garden and wardrobe, but it does give me that feeling. And when I look closer, those small sprigs of flowers look very much like some of the old-fashioned native flowers that were around earlier in the year, the ones with gently pretty rather than showy blooms that I'm as addicted to as the bees and hoverflies.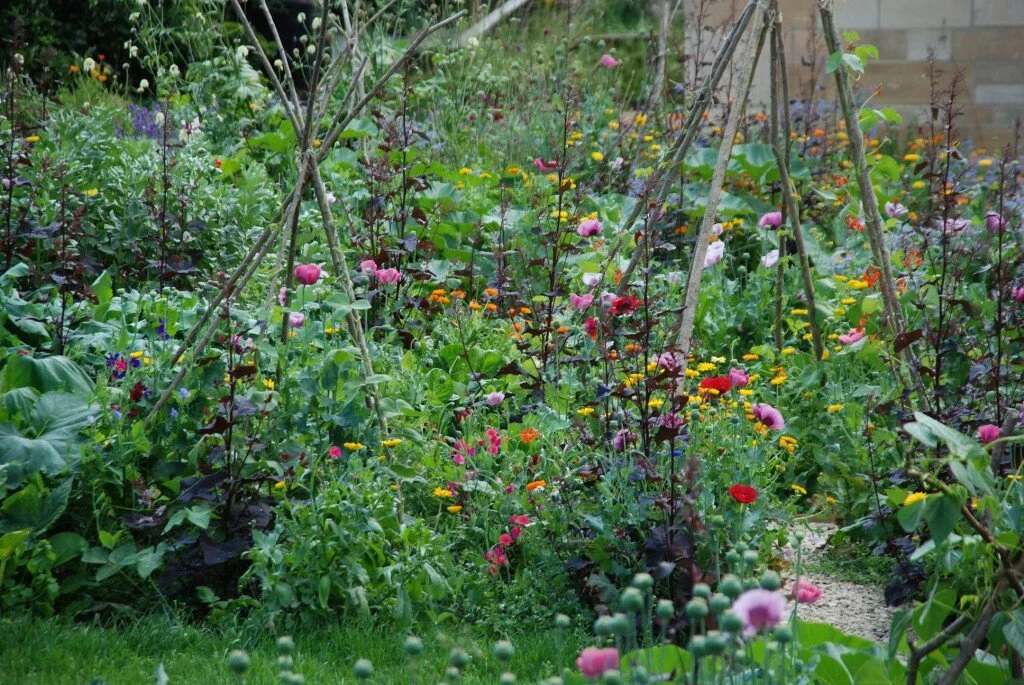 But before I get too romantically carried away waxing lyrical about flowers, I have to point out that this tunic is very comfy too. Both stretchy and forgiving it's very easy to wear. So easy that when it arrived, I immediately tried it on and carried on with what I was doing, taking my mug of tea into the garden.
Picking a few beans (I came across some lovely yellow french beans that I'd forgotten about amongst the jumble of flowers and veggies, which was a bonus!) and sweet peas while talking to my photographer friend Chava, who took these pics.
I have a feeling this dress will be worn a lot this Autumn, pulled on over leggings or jeans. Would like to say this will be completed stylishly by ankle boots, but have a suspicion it'll often be wellies. As I'm often guilty of putting on a favourite item of clothing, then remembering the compost heap needs a visit, will have to discriminate a little with this lovely tunic dress though. Picking sweet peas and a little harvesting is fine, but will draw the line at clearing a veg bed or spreading mulch! And definitely resist fitting secateurs into those roomy pockets, although Ruby will no doubt persuade me they're perfect for treasures.
Thanks lots to Joules for my Navy Ditsy dress. It's a well-worn favourite already.