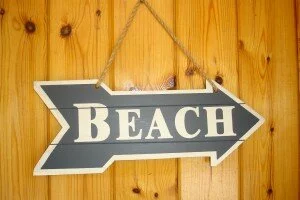 We were very lucky to spend ten very lovely days at the start of the summer holidays in our friend's 1960s beach chalet, which sits in beautifully wild isolation, nearly at the end of the Llyn peninsula in Wales. A stream runs through the garden and steps lead down to a wonderful horseshoe bay with great rock pools.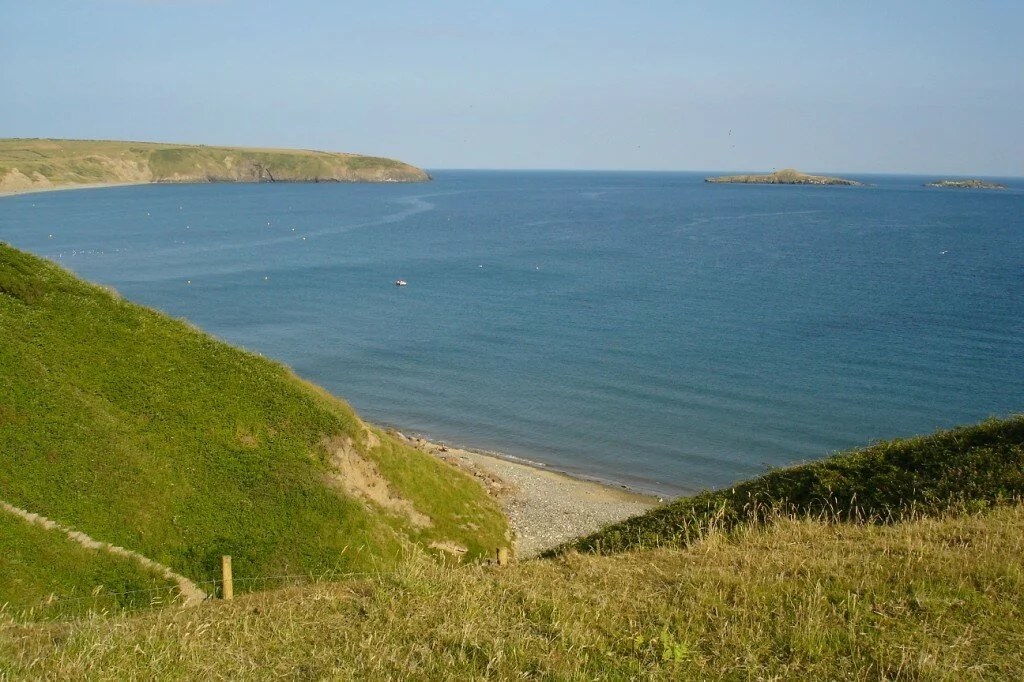 Most days were spent on the beach (nearby Whistling Sands was our favourite) where Ruby made witches' brews and witches' soup full of dragons claws and pottered about in rock pools that were teeming with life. The sand was full of life too, full of worm casts (we dug for lug worms for fishing bait), snail trails and Ruby trails.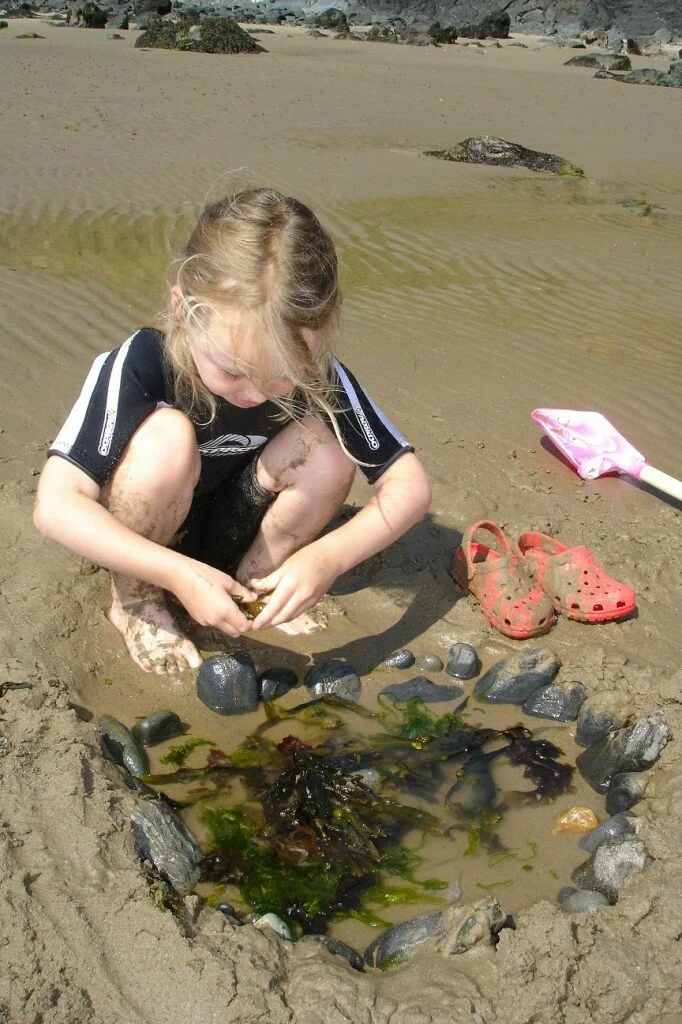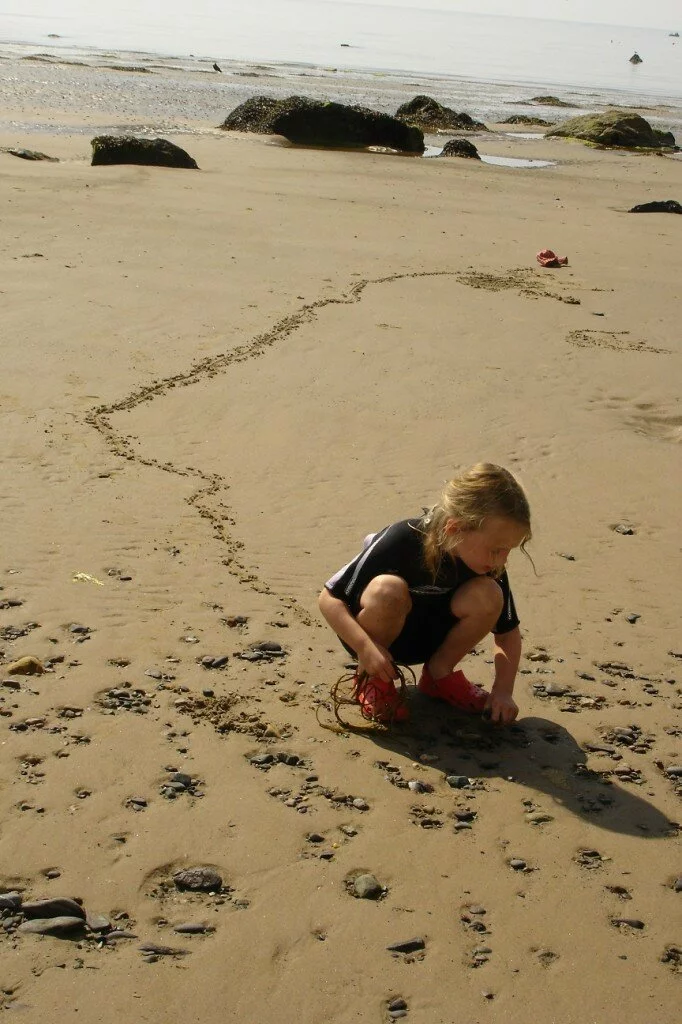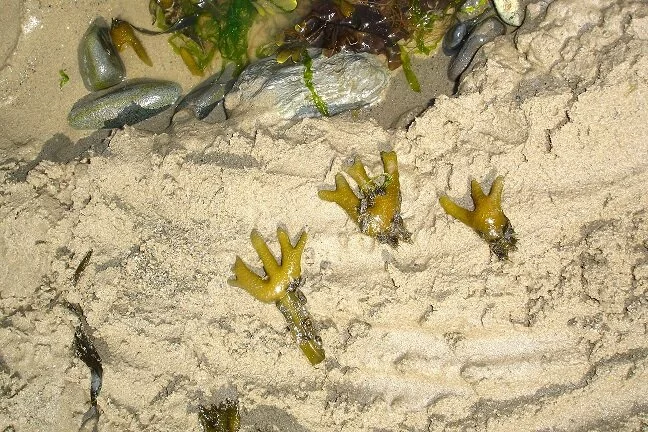 When I talk about 'beautifully wild isolation' we could walk around the beach to a pub, very convenient. We visited the gallery at Llanbedrog in a spendidly gothic building with a great cafe featuring lots of local ingredients. On the only cloudy day we set off on a long coast path walking adventure to the end of the headland where we enjoyed the wonderful views of Bardsey island, and realised as we ate our picnic that one of the rocks was actually a seal.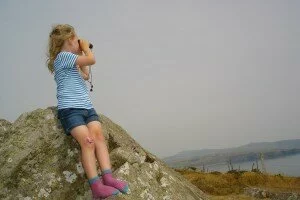 Ruby and I spotted another seal while exploring the fabulous rockpools at Porth Colman and of course found lots more 'treasure'.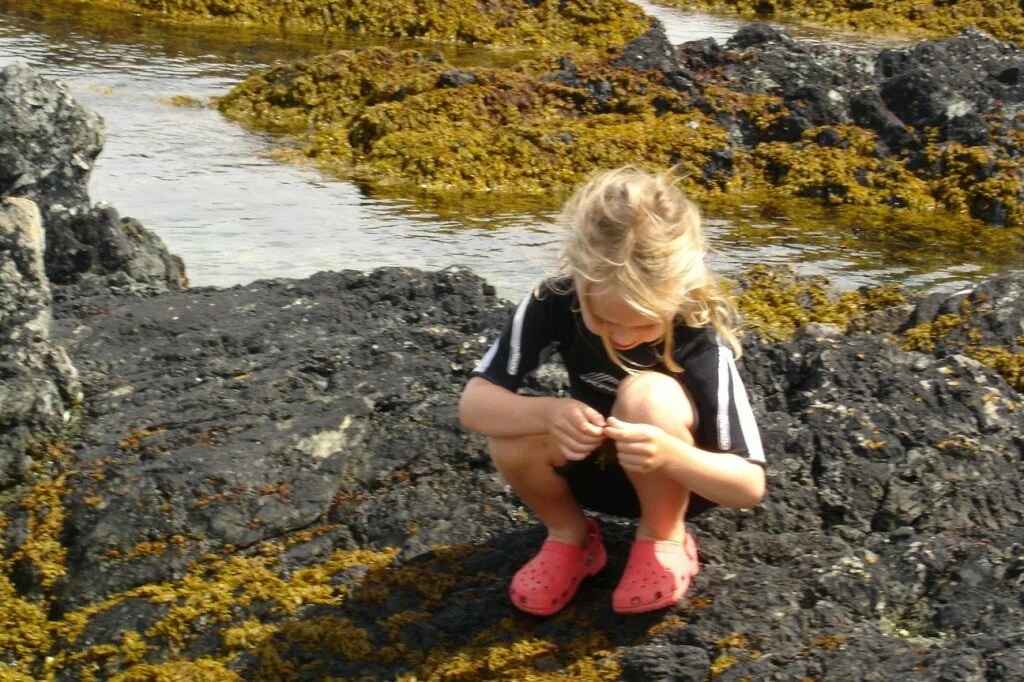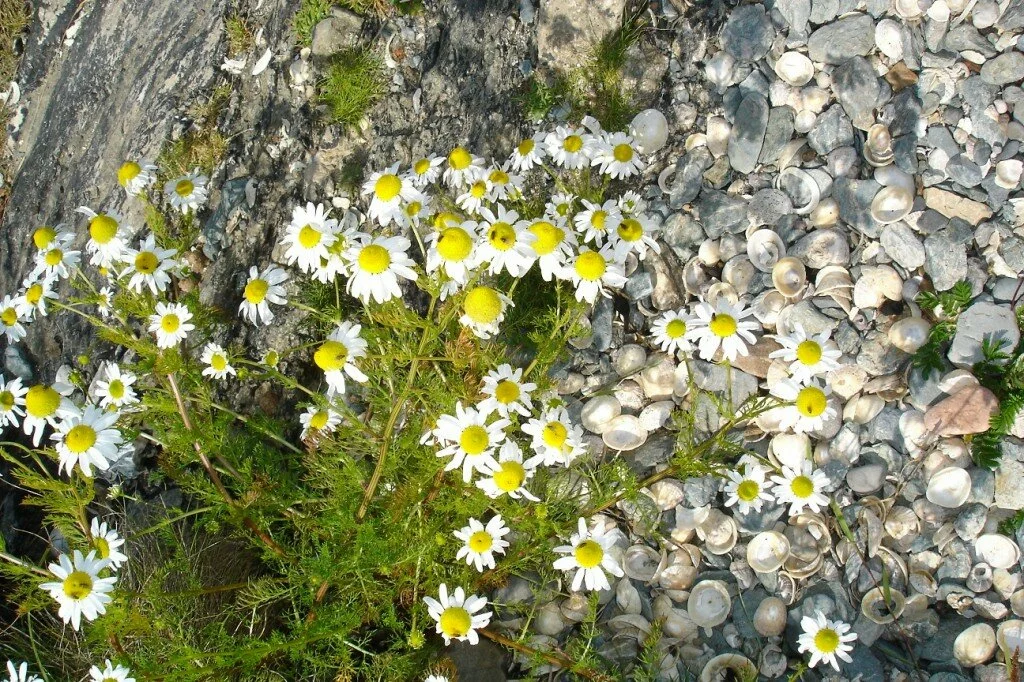 And we wandered round the beach at Porthdinllaen, picking up lots of shells on the way, to Ty coch Inn, the pub on the beach. Could totally understand why this has been voted one of the top 10 beach bars in the world, it's a great place to sit outside with local cider or beer, some freshly caught and cooked seafood and enjoy the sea. The bar would be such a cosy place to hole up during a wiinter day too, watching a stormy sea from a comfortable seat by the fire.
Mostly though, with hardly any mobile phone signal, no TV and no broadband, we settled into a lovely routine of pottering around on foot from our chalet. It felt as if we were in a very relaxing bubble of honeysuckle and foxgloves, driftwood beach-fires for toasting marshmallows, very sandy sandwiches on the beach, Roald Dahl and rock pools.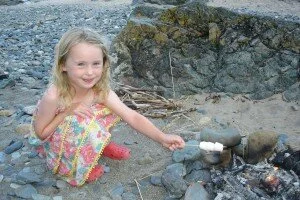 We gathered winkles from the rockpools below us and boiled them before dipping in malt vinegar.
Once again our fishing, however, was a bit too sustainable (we fed the fish lots and left them all in the sea) but luckily, last time we visited we'd been given the number of Huw the fish. Aberdaron bay is a great place for crab and lobster and as it was the freshest ever and very reasonably priced, it seemed crazy not to try both. One day, we came across Huw bringing his haul in at Fisherman's cove, an hour later he turned up at our chalet with crabs for us. The crab was sweet and delicious, and such an easy holiday supper eaten simply with salad, lemons, and bread from the bakery in Aberdaron.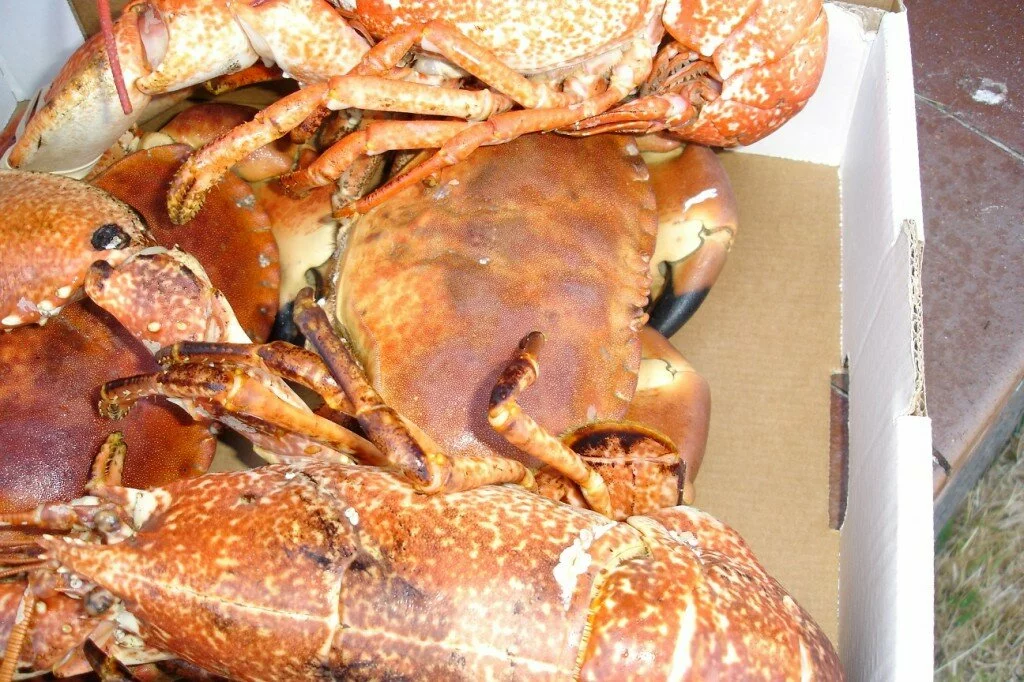 With crab to spare, the next day I cooked crab linguine – the cooking is minimal, so it was perfect for a summer evening by the seaside. The only cooking is of a pan of pasta, otherwise it's really more a case of assembling a few good ingredients.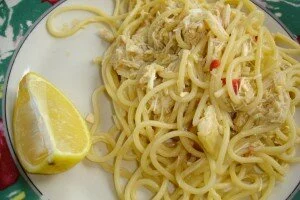 Crab Linguine
Enough for 4 people
1 clove garlic
2 teaspoons maldon sea salt
1 red chilli
Roughly 200g white crab meat and 100g brown meat, or your preferred white/brown mix
100 ml extra virgin olive oil
juice & zest of 1 lemon (good with lime too)
400g linguine
Start cooking the pasta as per packet instructions. Meanwhile, bash the garlic and salt together in a pestle and mortar (I used a rolling pin with no pestle & mortar in a holiday kitchen). Add the seeded and chopped chilli and crush this too. Tip in the crab meat, lemon juice & zest and olive oil and stir with a fork. Taste for seasoning and to see if you want to add more lemon or lime juice. Mix with the cooked pasta, crack over some black pepper and enjoy. At home I would add a handful of parsley, rocket or landcress from the garden to this at the end too but it's still lovely without.
And sorry about the pics, I think I was a bit too relaxed by this stage of the holiday!