It was the 'Bar of Good Things' that first caught my attention. The list of ingredients includes cashew nuts, sesame seeds, dried figs and sesame seeds and seems to be a great combination of the tempting and the healthy. As the name suggests, yummy yet perfect for a guilt-free mid-morning snack or for a child's after-school treat.
Immediately wanting to bake such a life-affirming bar, it made me realise that this is one of the things I like so much about the Leon books; they're packed full of recipes that manage to be both nutritious (but not in a hair shirt, depriving yourself sort of way) and delicious.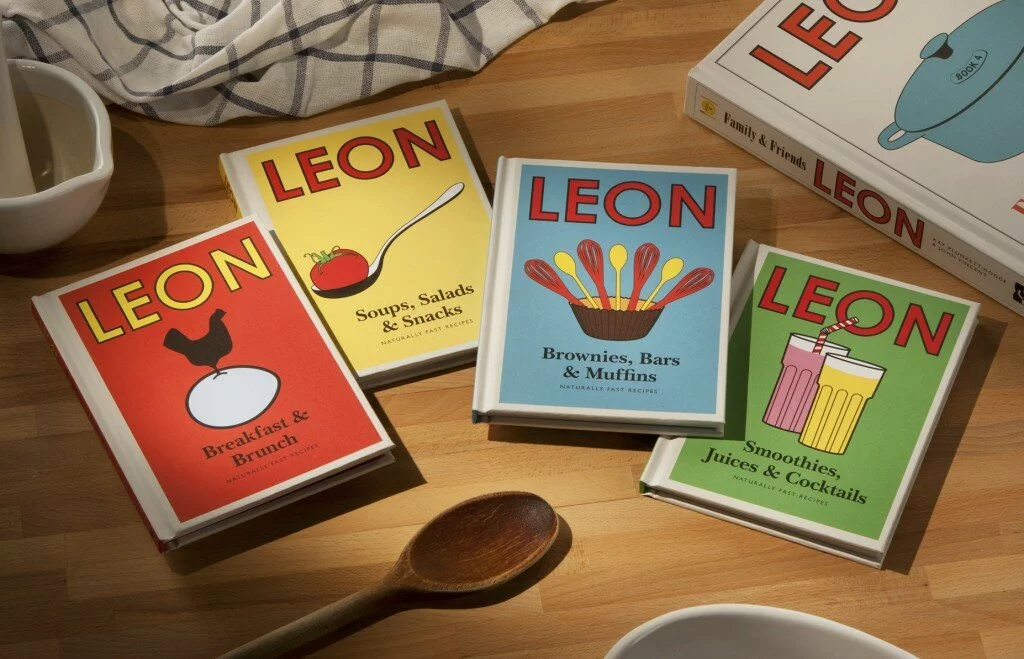 I found my first Leon Naturally Fast Food book (Book 2) in a second-hand bookshop and couldn't resist buying it as it had a recipe for home-made salami with copious amounts of red wine and garlic, and I was busy making chorizo at the time.  It's since become one of the very well-thumbed books on my kitchen shelves, full of those tell-tale food marks that I like to feel is a positive (not slovenly!) thing in my favourite cookbooks. I love the great ideas for family meals – some are so simple they're more ideas, but ideas for inspiring pairings of good, healthy ingredients that are great for adding interest when you get stuck in a rut of tried and tested mid-week meals.
So I was excited to receive review copies of the Little Leons, a new series of lovely, compact little hardbacks. Each little book covers a different food subject: Breakfast & Brunch, Brownies, Bars & Muffins, Smoothies, Juices & Cocktails and Soups, Salads & Snacks.
The Soups, Salads & Snacks book has a lovely Chicken Noodle soup recipe that looks like a great quick and easy supper dish, while I definitely want to try the Persian Onion Soup – obviously you can see that the temperature had dropped when I first looked at this book as it was the warming dishes rather than tasty dips and salads that appealed. The current sunshine has me turning to the 3 Sisters Superfood Salad though, packed with purple potatoes, corn, pumpkin, and sprouted beans.
And while the Breakfast and Brunch book has some healthy but simple to prepare ways to start the day, and the Smoothies, Juices & Cocktails book has some enticing drinks, I have to admit it's the Brownies, Bars & Muffins book that has me eager to try out the recipes asap. This has a lot to do with the fact that we've just had a cold, rainy half term week and baking is one of my favourite ways to keep children (and myself!) amused.
But there are also so many healthy treats that I really want to eat – an amazingly moist looking More-Fruit-Than-Cake-Cake that combines red wine and figs, ice-cream wafers made from almonds, hemp seeds and dates and some 'Good Scones' whose gluten-free ingredients would go down well with my mother-in-law. Lots of recipes that will enable me to bake a sweet treat for my vegan friends too.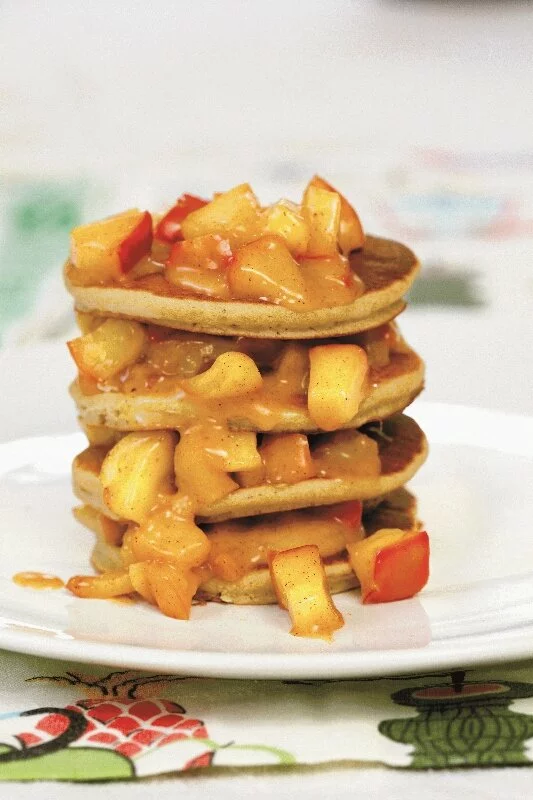 When Henry Dimbleby, John Vincent and Allegra McEvedy opened their first restaurant, on London's Carnaby Street in July 2004, their aim was to change the face of fast food. These little books, with recipes selected from the full-sized Leon cookbooks, definitely let you have your cake and eat it.
At £6.99 each they'd make great little gifts, and are easy to pop in your bag, or to pack for a holiday. Apparently the Leon vision is "to have Leon's all over the world, making it easy for everyone everywhere to eat good food." Being lucky enough to live in a rural area, I don't have easy access to a range of fast food outlets, let alone healthy ones. So I'm always a fan of books like these that make healthy fast food such a joy to produce at home.
With thanks to Octopus publishing for my review copy of the Little Leons, published by Conran Octopus April 2013.
All photos used in this post are from:
Leon Minis: Breakfast and Brunch, published by Conran, £6.99
Leon Minis: Brownies, Bars & Muffins, published by Conran, £6.99
(www.octopusbooks.co.uk)