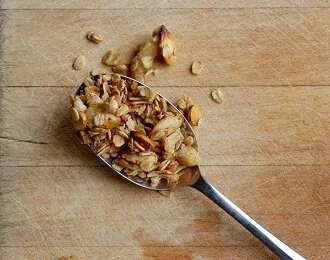 When I say pumpkin seeds, they're actually squash seeds – from the monster Mother Hubbards that have been roaming all over my garden this year. Now that they're harvested, squash are featuring heavily in our meals.
I've been using a potato peeler to make pumpkin crisps, chunks of my Mother Hubbards have been making an appearance in Thai curries as well as Noodles with Squash, Chard & Prawns and I've been cooking soup.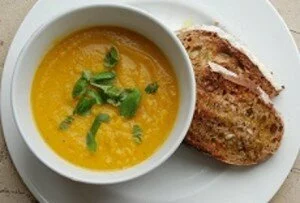 Which all leaves lots of squash seeds. After making soup with leftover squash one evening, as the wood-burner was lit, I washed some of the seeds, laid them on a baking tray and roasted them in the oven part of the wood-burning stove. You could also pop them in a regular oven for 15 minutes on a medium heat. We ate some tossed in a little Soy sauce as a snack there and then. The rest I used the next day in a batch of granola. If you prefer, you can pop the seeds out of their shells once roasted.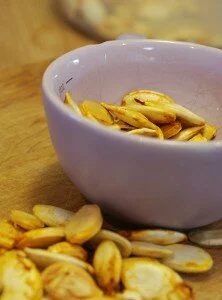 The recipe I used is similar to the Christmas granola here, but with Mother Hubbard seeds and with some chestnut honey I happened to have in the cupboard. I find too much of this is overpowering in granola, but mixed with regular honey it adds to the Autumnal taste (in my view!) but you can substitute your favourite honey.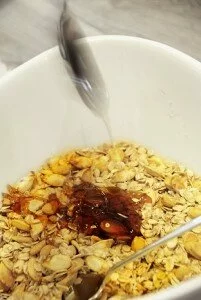 I've also omitted the dried fruit at the end, mainly as I'm savouring the home-grown and local Autumn fruit bounty at the moment and loving granola for breakfast with figs, blackberries, Autumn raspberries,  pear or apple compote. The apple sauce/compote in the granola is great for using current apple gluts too of course.
Autumn Granola
450g rolled organic oats
240g squash seeds (your own collected seeds or bought pumpkin seeds)
175g apple sauce
2 teaspoons cinnamon and 1 teaspoon ground ginger
2 tablespoons chestnut honey (or honey of your choice)
4 tablespoons clear runny honey
100g light brown sugar
1 teaspoon Maldon sea salt
2 tablespoons rapeseed oil
Mix everything together in a large mixing bowl and spread the mixture out on to 2 baking tins.
Bake at 170C for 20 minutes until golden, then mix with a spatula. Bake for a further 20 minutes until evenly golden. Allow to cool for 5 minutes or so to form crunchy clumps then loosen with a spatula (I find it sticks to the tin if you leave it to fully cool before doing this.) When fully cool, store in an airtight jar.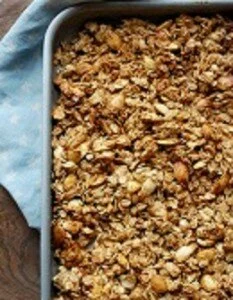 If, like me, you use fresh pumpkin seeds, this won't keep quite as long as granola made with dryer, bought pumpkin seeds. As I love to nibble granola as a snack (Ruby does too) as well as scoffing lots with milk or yoghurt for breakfast, I don't find this a problem but you can always make it in smaller quantities.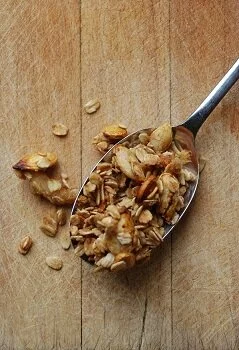 I have to admit to being accused of treating my squash like last years pigs in my determination to use every bit of them. And after I made squash crisps, Ruby did suggest:, hopefully,: "Mummy, maybe you could try these with potato." Do you think she could be on to something?!
Still, I do find there's something very satisfying about growing something so versatile from little seeds, using home-made compost to feed those hungry squashes and then enjoying every nutritious bit of them (well, almost!). Some of the Uchiki Kui squash may even get carved up next week for Halloween decorations – doubt I'll be able to resist making something with the scooped out flesh though.
The lovely photos in this post, by the way, are by my photographer friend Chava Eichner; we had good fun spending a morning cooking together and eating squash soup for lunch.
Chava has started a great Vegan food blog and has a fabulous recipe for butternut squash and butter bean soup that I'll be trying soon.
As both my squash seeds and granola are roasted, would love to enter this for Louisa of the fab Eat Your Veg and Anneli of the lovely Delicieux's Autumn Four Seasons Challenge, which has a roasting theme this month.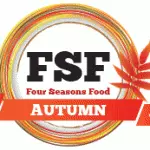 And would also like to include my granola in Simply Sensational Food's Cooking with Pumpkin recipes as I've just found more inspiration there for how to use my monster squash.