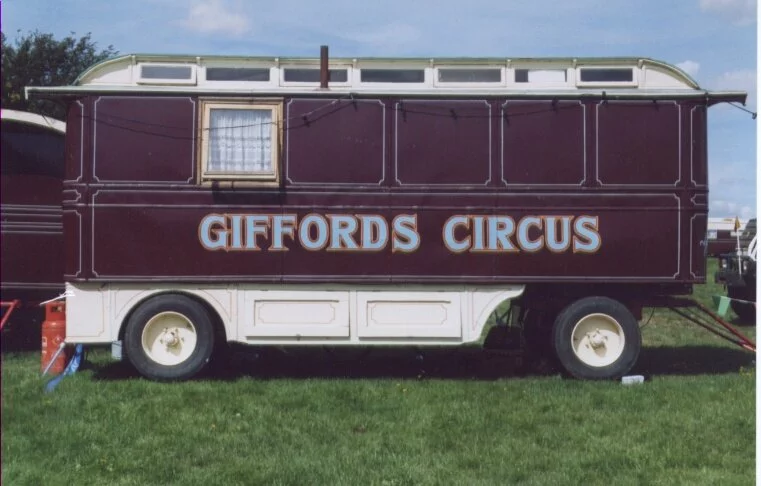 It's hard when the summer holidays end.  Especially as the last days included some lovely sunny day mooching around outside with Ruby.  Doesn't make returning to a routine too tempting. In fact, remininded of the urge to run away with the circus we all had last week.
Well, after watching the magical treat of Giffords Circus, how could you not get caught up in the fabulous atmosphere?  Tweedie the clown was as funny as ever, the Ethiopian jugglers elegant and the dogs and geese were reassuringly eccentric. I love the look of it, so stylishly handmade, with the hand painted tent lining to the vintage tent, wonderful costumes and tea in Emma Bridgwater mugs in the interval. Wondrous is the word for it.
What other circus would urge us in their programme to plant wildflowers everywhere. Or proclaim that they were, "Seeking the new, strange, original and scandalous…"
If you were going to run away with a circus, this would be the one to do it with.  Having trouble working out our acts though. Making breadsticks with children while simultaneously cooking quiche and making a cake may be challenging but it creates the sort of mess most people would rather hide from than watch. And we're not doing too well in training Mog and Tiger. Even using copious amounts of food, we couldn't even ensure Mog stayed in the utility room when we left for holiday. We were finally about to leave the drive when a miaow alerted us to the fact that Mog was in the car.
So I'd better set the alarm for the morning.