Ruby and I are both agreed, there is something magical about the woodland and rivers of East Devon. All those treasures to be found, streams carving their way though lush growth to be explored, dens to be made.
We started our Easter holiday with a long weekend at Mazzard Farm.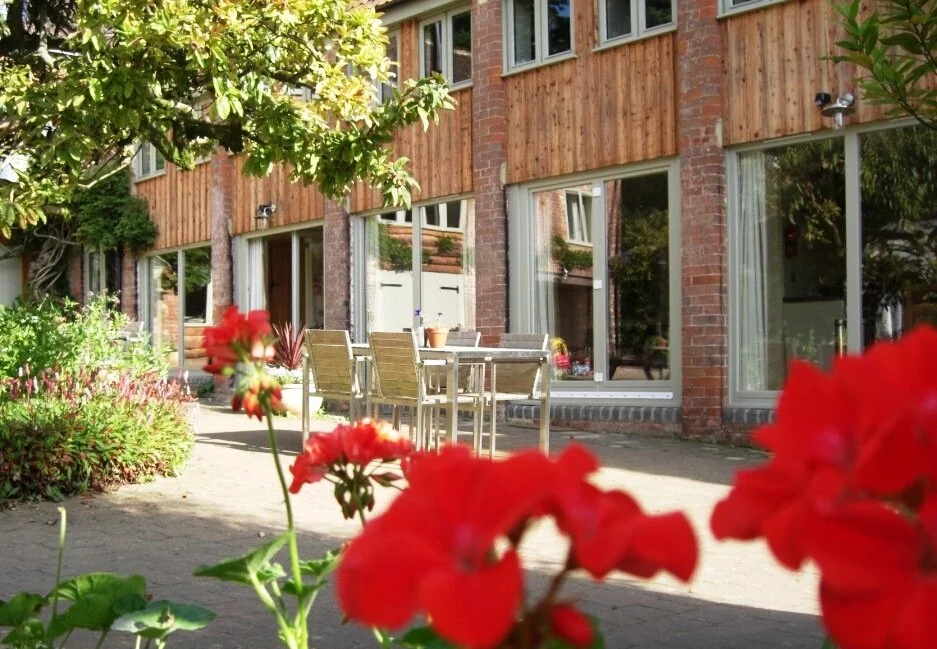 Very close to the Jurassic coast, a weekend by the seaside appealed. But so did the 17 acres of orchard, garden, play area and woodland at Mazzard Farm. Very lovely woodland too; soon to be carpeted with bluebells, it offered Ruby more immediate delights. She loved finding animal tracks, discovering dens made by previous visitors, but her favourite thing was the rope bridge across the stream which she crossed and re-crossed endlessly.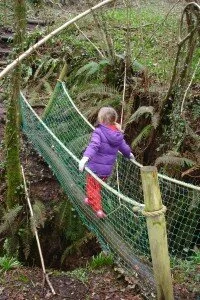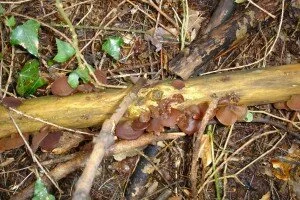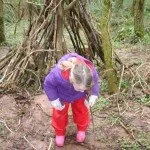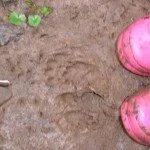 I particularly relished walking through the woods at dusk, loving that mellow time as the light starts to fade. It felt as if all the woodland creatures were waiting for us to head off to our cottage so that they could come out to party.
When we first arrived the rain was lashing down, snow was falling back at home, and rivulets of water ran down the lane to Mazzard Farm. But we found Jacqueline had already lit our woodburner and left us home-baked scones. Our cottage was very cosy, with lots of natural materials contributing to the warm feel. Perfect to come back to for hot chocolate after outdoor adventures.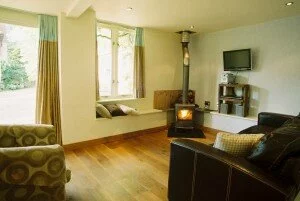 Not that the weather dampened the ardour for beach fun of our 5 year old true Brit on holiday.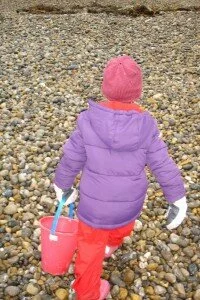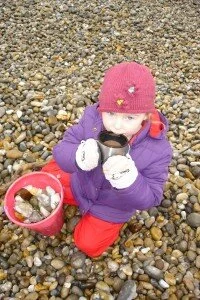 Ruby still enjoyed the beach delights of Budleigh Salterton beach and Jacob's Ladder at Sidmouth and was determined to have an ice cream at each. We noticed she didn't have her normal problem of ice cream running everywhere. It was frozen solid. The sweet temptations of Taste of Sidmouth ice cream parlour delighted all of us – Ruby loved the fab choice of ice-creams handmade on the premises while we opted for excellent warming coffee. While we were reminded at the Creamery (another wonderfully traditional ice-cream parlour) in Budleigh Salterton, as we shivered over ices that ice-cream, "was in fact originally a winter confection."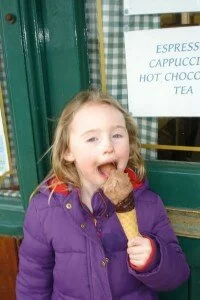 This area seemed to offer us a great combination of outdoor family adventure and foodie delights. There's the lovely river Otter to explore; Ruby loved running along the path that snaked alongside its sandy banks near to Otterton Mill, delighting in finding 'islands' and steps for fish to leap up. And we all enjoyed warm drinks and lunch at Otterton Mill, a working watermill which uses it's own stone-ground flour in the bakery/cafe. I was really interested to find that the organic wheat milled is an old variety (Maris Widgeon) which we'd seen growing at Tamarisk farm in Dorset last year.
Having ventured to the seaside from our landlocked home in the Cotswolds we had to have our fill of fresh fish and seafood too. The Old Watchhouse Fish Shop in Ottery St Mary had a fantastic selection of fish caught from Lyme Bay that morning (all using sustainable methods too, nothing caught by trawler here) and we couldn't resist a crab, apparently from nearby Beer and very tasty. Otter Produce a few doors away is a traditional greengrocers where we found a great selection of local salad crops and veggies, so we were able to assemble a simple but delicious feast back at Mazzard farm.
Great to see that Ottery St Mary is having a food festival in June – it's one of those unassuming little towns that still has an excellent collection of independent shops, many stocking fabulous local ingredients. Christopher Piper is a great wine shop that even stocks Dorset vodka made from cow's milk, and Rusty Pig has an amazing selection of charcuterie and every sort of piggy foodie treat you can think of. Having tried making my own air dried ham,  salami and chorizo I must admit I had covetous thoughts about the temperature controlled area for curing.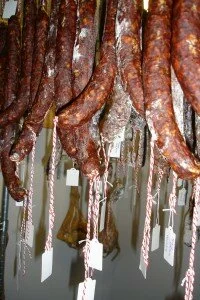 Run by Robin Rea who has been both a chef and pig-keeper for years (he still runs pig courses at River Cottage) Rusty Pig uses well-reared pigs from Robin's own and other local smallholdings and offers piggy picnics, weekend evening feasts combining home-made porcine delights with local/wild seasonal food and great weekend breakfasts. We found out about the breakfasts too late and I'm still mad that I missed out on a brilliant brunch for £8. Absolutely everything made at Rusty Pig from the ketchup to the bacon, sausage, black pudding and home-baked sourdough bread. Next time!
It turns out that Sidmouth beach isn't just a place for 5 year olds to potter with a bucket, it's a great source of razor clams too. Rusty Pig had them on the menu and after a rainy day indoor swim, we were ravenous for razor clams at the River Cottage Canteen at Axminster. Followed by mussels and leeks in cider and chips with aioli for me, slow- cooked lamb and focaccia for Guy. All washed down with delicious local cider of course.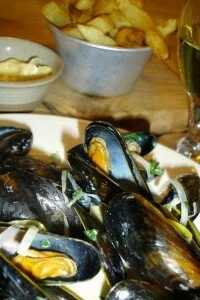 We didn't explore too far afield as for us there was so much fun to be had without straying too far from Mazzard farm. Without using a car, there's plenty to do, from climbing East Hill, exploring the woodland and pottering around the children's fort and teepee. In sunnier weather the hammock in the lovely orchard beckons and there are some great barbecue areas.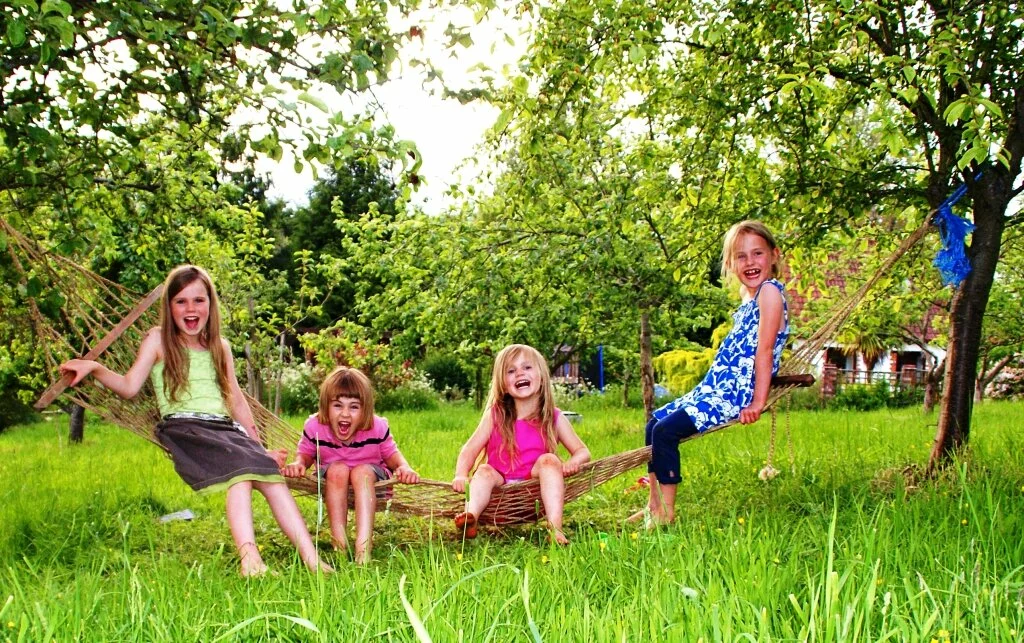 There are lots of children's toys to help yourself to and Ruby loved scooting around the safe courtyard area.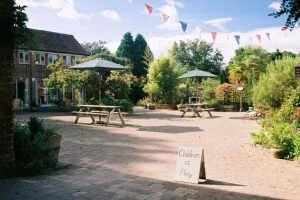 In the laundry room, there's a little 'honesty' shop with eggs and home-grown/home-made produce from Mazzard farm in season plus a freezer stocked with tempting pain au chocolat, croissants and sausages from a neighbouring farm. A 5 minute walk takes you to a small farmshop with a selection of home-reared meat and fruit/vegetables.
For those who decide to do without a car altogether, if you travel to Mazzard farm by public transport, Ruud will meet you at the nearest train station and there's a reduction of £50. Creating lovely, luxurious holiday accomodation that has as positive impact on the environment as possible seems important to Ruud and Jacqueline, who moved here several years ago from Guildford with their two daughters. The cottages have been converted using sustainable methods, with wood from a sustainable source, thermafleece wool insulation and recycled bricks. Heating (underfloor heating in the cottages is so snug on cooler days) and hot water is provided by a biomass boiler that is fuelled by locally sourced wood pellets. Soaps and shampoos are not just environmentally friendly but made either by Jacqueline or by a lady in Ottery St Mary.
Wildlife is encouraged here and there's a blackboard in the laundry room to add sightings: bats, owls, badgers are common. Ruby and I were able to add deer as we saw two in the orchard just behind our cottage one morning.
In between all this lovely outdoors fun, we did find time after one bout of beach-combing for a pub with pool table, beer and crisps too. We all enjoyed it and it reminded me of a great long weekend in Wales last year. We returned with photos showing our lovely times playing in rockpools, walking coast paths and generally exploring our beautiful natural surroundings. Ruby took her own camera and it was only when we returned home that we noticed her pictures showed a different story: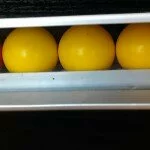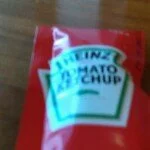 She does have some pictures of chickens and woodland this time although incriminating pics of the pub do feature. But I think we all left Mazzard Farm feeling that we'd had a really lovely weekend of adventures, punctuated with lots of delicious food. And we were all keen to return soon for a summery week to explore this great area in more detail.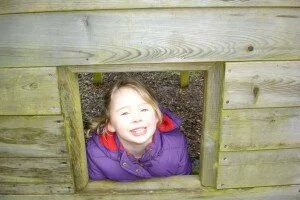 Oh and thanks to the Mazzard Farm menagerie, Ruby now wants a goat.
We stayed as guests of Mazzard Farm and would like to say thanks lots to Ruud and Jacqueline for great, friendly hospitality and a really lovely weekend.